Professional Perfume Box Manufacturer in China
More than 20 years of production experience, 140+ skilled labors, 3 days custom samples, 7 days rush order.
Get a Fast Quote
Packaging encapsulates art, technology, and science for crafting a visual-captivating package for the target audience. It includes the art of creating inspirational designs, technology for informational architecture, and science for enclosing the product. It plays a vital role in a product's marketing strategy. As a leading perfume packaging box manufacturer in China, UNICO can finish every single box with your requirements.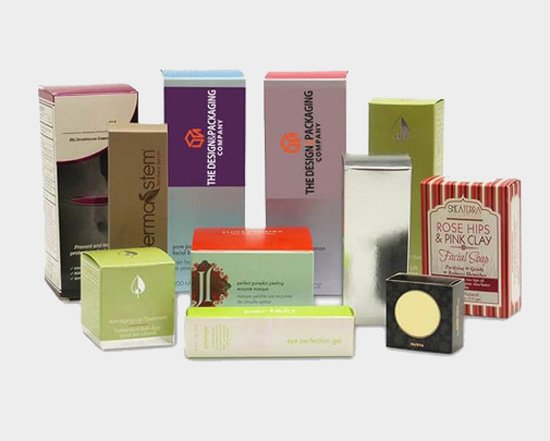 What is a Perfume Packaging?
Perfume symbolizes beauty, elegance, and delicacy. It is made from essential oils, flowers, wood, spices, leaves, or roots. There are various packaging styles for perfume in the market, such as glass bottles, plastic bottles, bamboo bottles, paper packaging, etc. They are a super great choice for perfume packaging.
A perfume bottle has alternative names, including spray bottle, falcon, perfume decanter, perfume vial, and atomizer. These bottles represent class sophistication that is protected in an array of packaging materials to ensure their safety.
Perfume packaging includes the process of providing perfume with its identity and a protective layer to the fragrance. It is necessary for storing and handling perfume bottles while transporting and selling the products.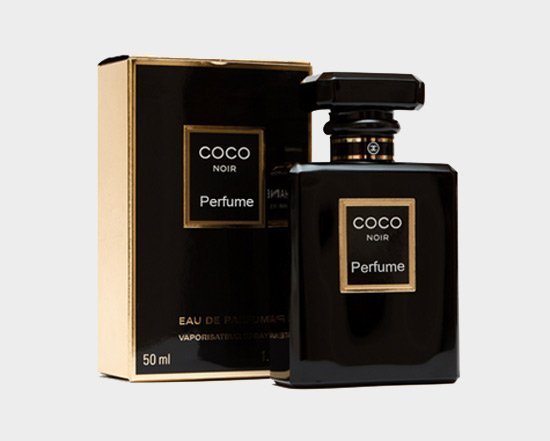 The Characters of Perfume Packaging Box
Characteristics for an appropriate perfume packaging include:
It defines information for the product, including ingredients used in manufacturing perfumes
As perfume bottles are fragile, the way to open perfume packaging must be safe to avoid a breakout. In addition, you need to design the perfume packaging box to evade tampering by people.
Perfume bottles come in varying sizes/shapes and might be shipped to distant locations from manufacturing sources. Hence, packaging should be appropriate to the physical attributes/size of the perfume bottle to provide extra protection and storage.
Perfume packaging box should provide robustness and durability to the perfume bottles as they undergo manufacturing from to supply chain to the distribution channel.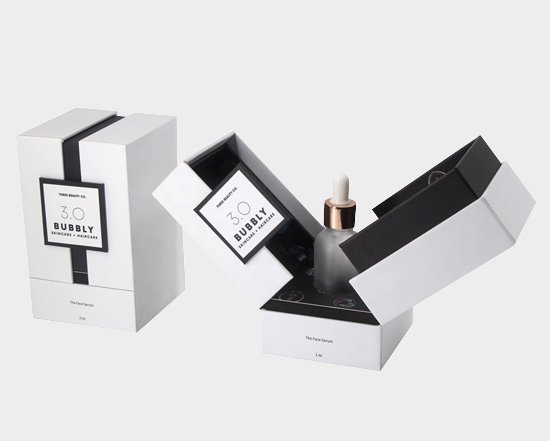 Paper packaging: Eco-friendly and sustainable perfume packaging
In the present era, global warming and its devastating effects are at their peak and are expected to rise in the coming years. As a result, manufacturing companies and businesses are migrating towards using sustainable products in their operations, including paperboard, and paper box packaging. It is a top-notch substitute for polythene and plastic and can easily be custom-designed.
Similarly, perfume packaging boxes made of paper material have the following advantages:
Cost-effective
Due to lightweight and customization for meeting customers' demands, they are cost-efficient and budget-friendly.
Environment-friendly
Paper boxes are crafted from biodegradable materials that augment environmental sustainability and can be readily recycled. It works together with other factors for environmental conservation.
Reusability
Paper perfume packaging can be reused as paper sacks, wrapping papers, or paper bags. Additionally, they can be used as storage for smaller items in your home.
Customization
Perfume packaging allows customization according to customer needs, including shape, dimension, colors, layers of paper, style, and font.
If the prototype is not up to the mark, alternatives/modifications can easily be made with minimal costs, negotiating with the manufacturer.
Brand Presence
As customization for perfume packaging is easy, brands can increase their market value. For example, during the Christmas holidays, they can embark on a small narrative related to the holiday season on the perfume packaging and sell it as "Christmas perfume gift bags" while offering a discounted price and increasing their sales, thus maintaining their brand presence.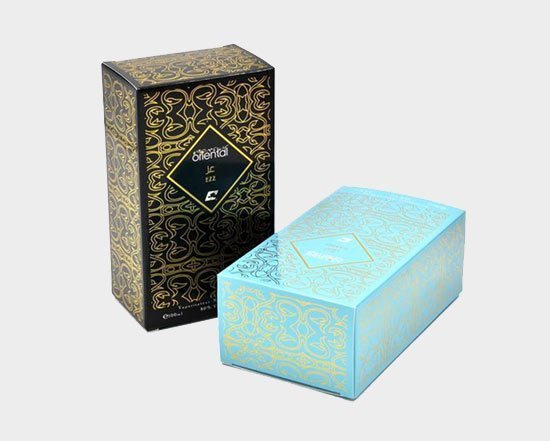 UNICO: Your Premier Perfume Packaging Box Manufacturer
UNICO is a professional packaging company that helps manufacture customized perfume packaging boxes for customers. With 20+  years of experience in the competitive Chinese market, we provide top-notch services with a minimal budget. Our team listens to our customers and then works on design, ensuring that all products are tailored to meet their needs. Consequently, we have maintained a reputation as one of the most reliable and affordable providers of custom perfume boxes in China.
How can we help in transforming your perfume packaging boxes?
We help study your input and design a perfect perfume package that meets your demands. Our packages are made with high-quality materials and craftsmanship, ensuring that your product looks its best.
With your input, we study the following factors for perfume box packaging:
Target Market
Class of people you are targeting, which include: men, women, children, senior-aged people, or unisex
Impact of packaging on consumer behavior: including the effect of colors, fonts, or price on purchasing power among people
Color
Color defines your brand identity and marketing strategy. For example, a reddish color palette might indicate the use of spice as an active ingredient.
CMYK/PMS for color matching
Font/logo/text format
All printed information on the product and which is readable/ noticeable measure for purchasing, including logo design.
Packaging Material
We use sustainable paper as a packaging medium and discuss the required thickness for your product.
Budget
Arrange machines according to your perfume box specifications and features.
Quality Assurance and Control
Assembling cost for setting appropriate components and pieces of machinery
Delivery or shipping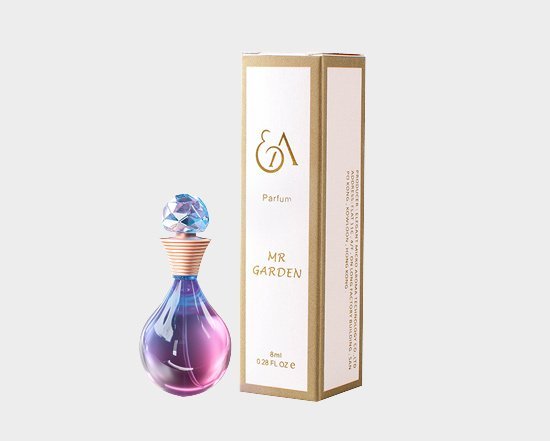 Production Optimization of perfume packaging box
Once you have decided on the general blueprint of your product, you can always ask our team of experts for product optimization.
Our packaging specialists will guide you for:
Guiding appropriate and cost-effective paperboard, if you don't require high-end package materials
Adding supplementary materials to your product; including shielding inserts or changes in materials
Adding surface finishing to increase the level of the packaging, such as hot stamping, glossy spot UV, embossing, glittering, etc.
Logistics and warehousing. If you wish to use logistics/warehousing services for the delivery of your perfume packaging, our team can help finalize the delivery method. You can always use our team for coordinating with logistic services. Only these service providers will help your queries about issues, delays, exact location, estimated arrival time, and reroutes in the delivery process.
If you want your perfume packaging with an astounding extra effect with a matching paper bag or to promote your brand, leave it to us! We create tailored paper bags that can come off well with your perfume package gift.
Use any creative tool/editor for crafting your thoughts and leave it to us. We will bring your ideas in motion and present you with your ideal paper bag.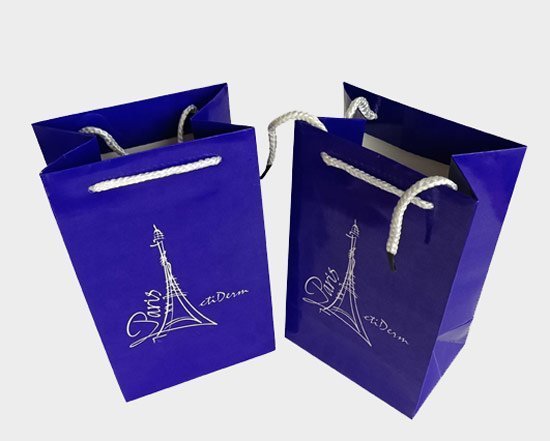 What do we need from you?
First and foremost, your trust in the company and our resources, followed by:
Your brainstormed ideas for your products' need for internal or external packaging materials.
Rough estimate that how your perfume packaging box can attract more consumers in the community.
Final evaluation and answer to the questions: 
Does the packaging represent the correct product for the appropriate consumers?
Will it be among the favorites choice on an aisle among similar products?
Is my project successful?
Answering the above questions can help you understand if your efforts are commendable. If not, you can always start from the beginning and figure out the required changes in the project let us know and we will be more than happy to guide you!
Perfume packaging is an art form that has been around for several years. The shape and size of perfume packaging can vary greatly, as can the materials used to make them. Here at our company, we specialize in manufacturing customized perfume packaging box in China. We take great care to listen to all our customer's requirements in detail so that we can deliver a product that meets their needs perfectly. Our team of experts is available to help you with every possible aspect of the process, from design to delivery. Have you considered using custom perfume packaging? If not, let us show you what we can do!