Paper product packaging is the most used type of industrial products packaging. A corrugated box is the most important form of transportation packaging. The printed paper boxes are widely used as sales packaging for various products such as food, medicine, and electronics. To a large extent, carton packaging uses its exquisite shape and decoration to promote and beautify products. As a result, it will improve the competitiveness of products.
Printed Paper Boxes Made in China
with good cost rate from China
As a leading China paper box supplier, Unico company can produce the printed paper boxes with the custom size, color, style, paperboard, and finish. Printed paper boxes are quite common in daily life and can meet most of your packaging needs. Usually, these printed packaging boxes are directly used to pack your products, such as cosmetics, jewelry, electronics, etc.
Ask Price for Your Printed Paper Boxes
Material of Packaging Paper Boxes
For the domestic market, commonly used printing papers include coated paper, offset paper, kraft paper, corrugated paper, moisture-proof paper, white cardboard, and so on. Offset printing requires the printing paper to have a smoother surface, better printing performance, and be able to withstand greater temperature and moisture changes without curling.
Generally, there are two types of paper: one is flat sheet paper, the other is rolled paper.
> size of the flat sheet paper, 787x1092mm, 889x1194mm
> width of rolled paper, 787mm or 889mm. Before printing, the factory will cut the paper into specific sized ones to suit your printed paper boxes.
The solid bleached board often refers to as white cardboard, ivory paperboard, SBS C1S, SBS C2S. You can choose to make custom printed paper boxes, particularly for cosmetic paper boxes, food paper boxes, and retail paper boxes.
Art paper is also called printing coated paper. The paper has a smooth surface, high whiteness, and good ink absorption performance. Mainly used for offset printing, such as high-level picture albums, calendars, books, etc.
Kraft paper is of high intensity, usually yellowish-brown. It has a wide range of uses. Commonly you can choose to make paper bags, envelopes, workbooks, record sleeves, files, and sandpaper.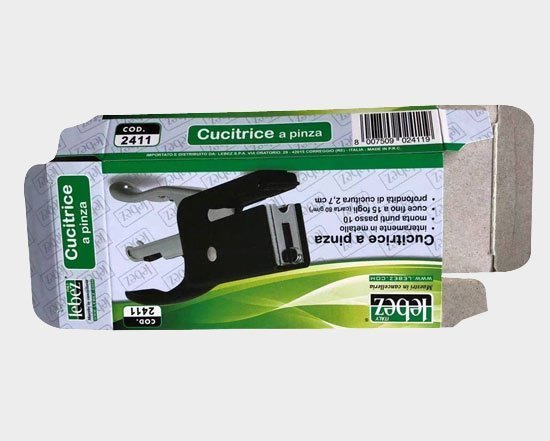 The full name of CCNB is Clay Coated News Back. It is a cardboard with gray coating made of recycled materials. The cost of CCNB printed paper boxes is lower than that of SBB boxes. Weight is various from 200gsm to 450gsm.
Gold cardboard is a reprocessed synthetic paper. Usually, aluminum foil or PET aluminum film is coated on the surface of the base paper. The texture of gold cardboard is relatively hard and the surface is shiny and very bright. You can choose it for color printing and packaging boxes.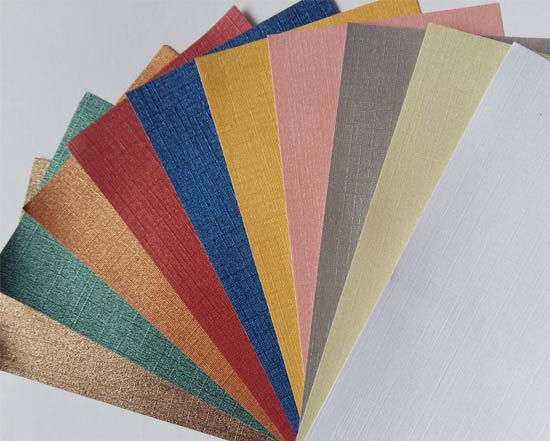 Specialty paper generally refers to paper with textures on the surface. Such as black cardboard, crocodile pattern, Lenny pattern, etc. This kind of paper is generally colored, so it is not printed again. To get your brand on the paper, widely use hot stamping, embossing, etc.
Note

: If the box material of printed paper boxes is not in the list above, you can contact us at any time.
Different Types of Printed Paper Boxes
Tuck end type paper boxes have two different styles, one is STE (straight tuck end), the other is RTE (reverse tuck end). Both of them are commonly used packaging boxes in our daily life. Most cosmetic paper boxes adopt the STE box style because of its elegant body.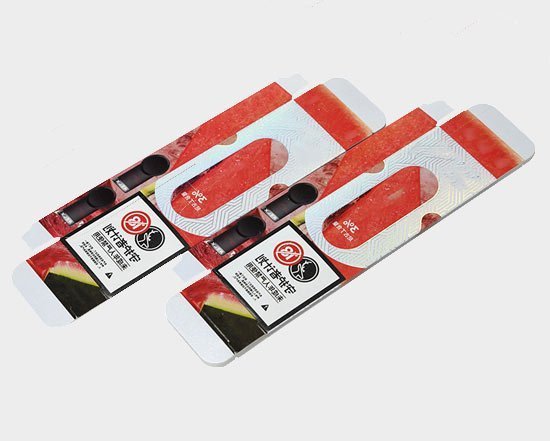 Straight Tuck End box (STE) with clear window, the logo with glossy spot UV varnish.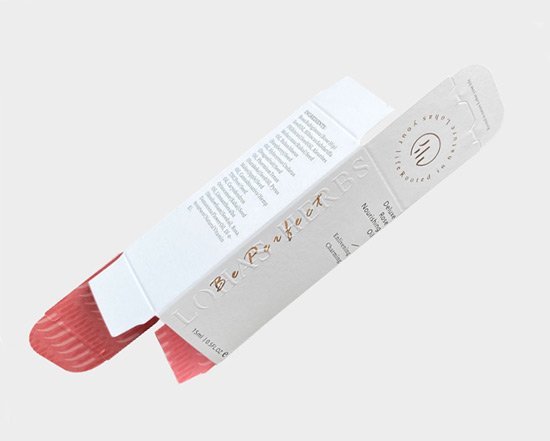 Reverse Tuck End box (RTE) with gold hot-stamped logo, and white embossed logo.
Tuck Top Auto Bottom (TTAB) Box with custom graphics printing on the kraft paper.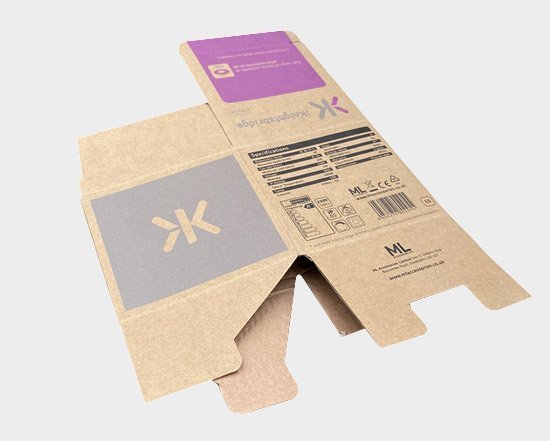 Tuck Top Snap Lock Bottom (TTSLB) Box, FSC certified kraft paper, cosmetics packaging box.
The kraft paper is a wonderful choice if you are looking for a beautiful but durable paper box. Normally, the brown paperboard is strong and rigid. Nowadays, more and more package designers choose the kraft paper box for their clients, because of its natural brown color and the eco-friendliness. Like the SBS packaging boxes, the kraft paper can be printed CMYK full color as your graphic design.
Custom Printed Paper Boxes
The hanger tab box for presentation is a retail packaging paper box solution. Usually, it's displayed on the shelf with your products well packed. A clear window can be applied.
Custom Printed Telescope Boxes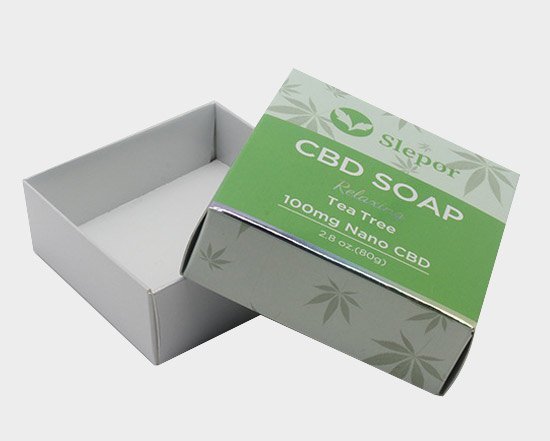 A custom printed telescope box also refers to 2 pieces boxes or set up boxes. Material thickness is various from 8pt~26pt. It's widely used to pack games, electronics, cosmetics, etc at a low cost.
Tray and sleeve box is a special kind of printed paper box, which is a folding paper box. It has the structure of the matchbox or drawer box, and opens both ends.
The pillow box is a folding-style packaging solution with custom design graphic printing. It's easy to assemble. Usually, you can choose to pack hair extensions, snacks, gifts, etc.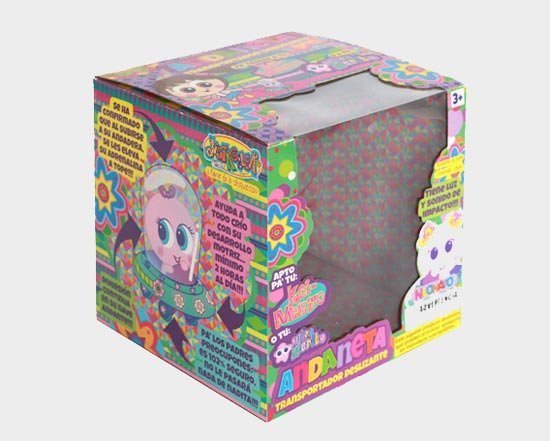 Clear window paper box is a great choice to display your products, and it's much helpful to attract the attention of the potential customers. The thickness of the PET or PVC film varies from 0.15mm-0.35mm.
In a cake shop, it's easy for you to see such style cake box with paper handle. You can choose own branded graphic to print on the packaging boxes. Small MOQ, fast delivery, low cost.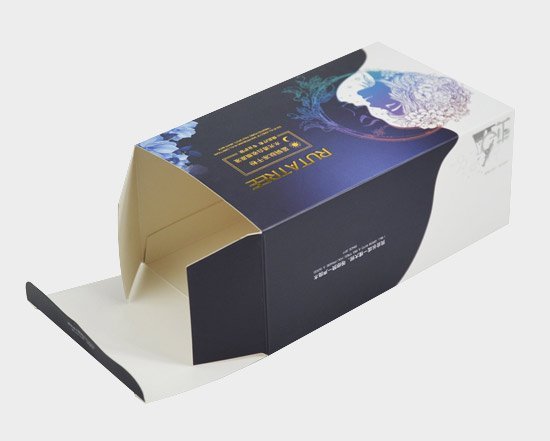 The soft touch film is a kind of matte film, which can bring a feel of soft touch. The soft touch laminating is a special BOPP film. It is widely and exclusively used for the high-end usage in the printing and packaging industry.
Color Printed Dispenser Box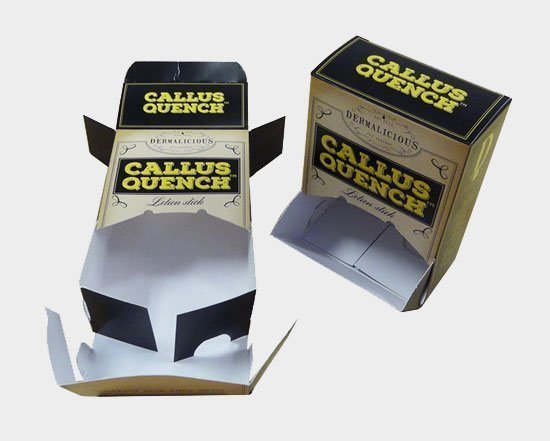 You can see some sort of small individual products being sold by the cashier somewhere, perhaps some pens at beauty department stores, or perhaps some pieces of candy at the grocery store. Dispenser box is a great choice.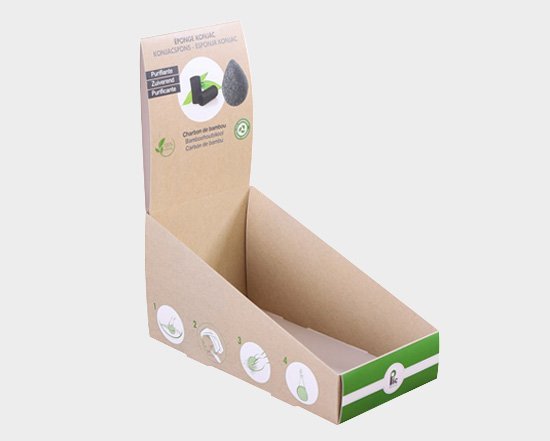 Counter display box is to show small products near to the cashier. You've seen a counter display boxes or POP boxes sitting around somewhere in that store. Products are usually with light-weight, and small sizes.
Printed Paper Band, Paper Sleeves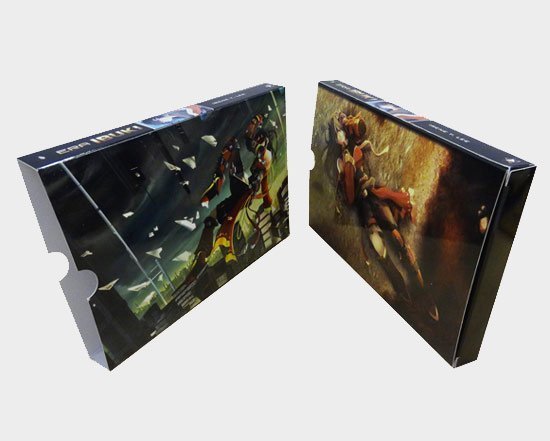 TTOB sleeves refer to Tucked-Top, Open-Bottom sleeves. We offer a specialized box sleeve with a closing top and an open bottom for your product to be inserted through. The TTOB sleeves are using widely for bookcases, DVD cases, and more.
A band sleeve is one style of packaging, which both ends are open for products to insert through. Most soap paper boxes, tea paper boxes, coffee paper boxes have paper bands to indicate the flavor types.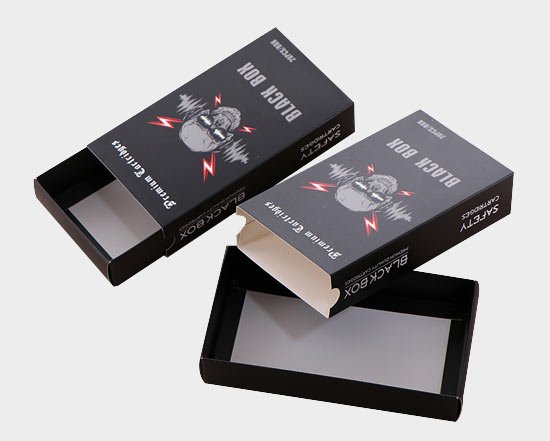 The tray and sleeve style box has two parts, and both of them are folding, easy to assemble. Usually, the material is a 10~30pt SBS C1S paperboard. It's possible to print your branded graphic, and logo embossed.
Note

: If the box style of printed paper boxes is not in the list above, you can contact us at any time.
Choosing the Right Manufacturer for Your Applications
In China, there are thousands of packaging box manufacturers. Not all cardboard companies are the same. Some factors for you to consider when looking at suppliers include:
The Strength of The Factory
Their areas of specialization, whether they align with your needs. Is it possible for them to make custom printed paper boxes or food-grade cardboard boxes? Will you look for a type of specialty box, general use corrugated boxes, or a wide range of options? A professional factory in what you need will be more knowledgeable about it, and better to produce it.
How about their minimum order quantities? If you are a start-up company and need a small number, a smaller MOQ is your friendly cooperation. Of course, you can also leave room to grow for yourself. In our factory, as a leading manufacturer of printed paper boxes, our MOQ of common packaging boxes is 1,000 pieces.
Whether their lead time aligns with what you need. If you're in urgent need of the printed packaging boxes, fast turnaround is a much necessary factor to consider. For us, custom printed paper boxes projects could be finished in 7 days after print artwork is confirmed.
How willing they are to communicate and answer questions. It's quite important to ask about their quality control processes and supply chain to ensure good quality packaging boxes.
Customer's reviews of the potential manufacturer. Check with them whether it's possible to ask their top customers, but also search for reviews online to see if they are common complaints.
Printed Paper Box Sample Making
Whether they are willing to produce a product sample before mass production. In the Unico factory, we'd like to make a sample printed paper box of your graphic. Usually, the sample charge is US$100~200 according to the sizes of the packaging boxes. Once your order amount over $10,000, it's possible to refund the sample cost 100%.
Sample box lead time usually 5-7 days after print artwork confirmed.
Leading Manufacturers of Packaging Boxes in China
1. Xiamen Hexing Packaging Printing Co., Ltd.
Xiamen Hexing is a professional paper packaging manufacturer from Xiamen, China. They have many sub-factories in the east and middle of China. Furthermore, they are specialized in corrugated packaging, honeycomb carton, molded pulp, etc.
In their factory, they have professional and rich experienced QC teams to fulfill the high-quality missions. Your custom printed paper boxes can be made in their plant.
2. Shenzhen YUTO Packaging Technology Co., Ltd.
Shenzhen YUTO Packaging Technology Co., Ltd. (YUTO Tech) was established in 2002, headquartered in Shenzhen. And they were listed in the Shenzhen Stock Exchange Market (stock code: 002831) in 2016.
YUTO Tech is a leading provider of high-end brand packaging solutions. They have been serving dozens of Fortune 500 customers and hundreds of high-end brands. They are specializing in the packaging for consumer electronics,  cosmetics, food, health, tobacco, and other industries. It's possible for them to provide competitive packaging products, solutions and services, and is committed to continuing to enhance brand value for customers.
3. Ting Zheng Printing & Packing Material Co., ltd.
Ting Zheng company was founded in 1995 in Zhejiang province. The company has modern production bases in Tianjin, Hangzhou, Chongqing, and Nanjing. And they have production workshops that meet the GMP 100,000-level purification standard.
They are specialized in sustainable packaging solutions, such as food packaging, cosmetics packaging, pharmaceutical packaging, electronic packaging, etc. Usually, the raw material is OPP, VMPET, PE, etc. If you are looking for any printed plastic packaging, they are a good choice.
4. Shantou Dongfeng Printing Co., Ltd.
Shantou Dongfeng Printing Co., Ltd., is located in Shantou, Guangdong Province. Their registered capital is 65 million yuan, with fixed assets of 500 million yuan. Currently, the company has 5 plants, covering a total area of nearly 200 acres and a construction area for the production of over 70,000 square meters. The company specializes in the printing of paper packagings, such as tobacco, wine, cosmetics, and so on. So far, they have been already becoming a high-tech enterprise that integrates scientific research, design, production, sales, and service.
MYS Group Co. Ltd. was established in 2000 and listed on the Shenzhen Stock Exchange in November 2009. They mainly work on the development, production, and sales of environmentally friendly packaging products. They also provide customers with comprehensive TPS (total packaging solution) service which includes high-quality packaging design, packaging optimizing solution, rapid logistics distribution, economic third party purchasing, professional supplier stock management, ancillary packaging operation, and RFID solution.
Headquartered in Shenzhen, the group company owns another eight subsidiaries distributed in Dongguan, Suzhou, Chongqing, Chengdu, Zhongshan, Hong Kong, Taiwan, and the United States.Through years of practice, they have now achieved leapfrog development. By far, the company's total assets have exceeded RMB 2 billion.
Heshan Artos Printing Co., Ltd. was founded in 1991, and locate in Heshan City, Guangdong Province. They are a large-scale modern printing enterprise solely owned by Leo Paper Group (Hong Kong) Co., Ltd. Now it has more than 10,000 employees, and covers an area of more than 1,000 acres. Above all, it has a cumulative investment of more than 1.9 billion (Hong Kong dollars).
They are professional to make custom printed books, including hardcover books, set books, perfect binding books, saddle stitch books, etc. If you are looking for any books manufacturer, LEO PAPER GROUP is a great choice.
7. SIG Combibloc Group Ltd.
Founded in 1853, its headquarter is in Neuhausen, Switzerland. SIG is a leading systems and solutions provider for aseptic packaging. They work in partnership with the customers to bring food products to consumers around the world in a safe, sustainable, and affordable way.
Their unique technology and outstanding innovation capacity enable to provide their customers with a complete range of packs. Therefore, they can offer flexible filling machines, and solutions for operating smarter factories, all to address the ever-changing needs of consumers.
8. Shanghai Jielong Industry Group Co., Ltd
In 1968, Jielong established a small hardware processing plant. In 1973, Jielong invested 1000 yuan to establish a small printing plant.
For more than 50 years, Jielong has been adhering to the road of large-scale and specialization. They specialize in printing and packaging and estate as a major business. So far, they have 18 subsidiaries, more than 2500 employees, over 5 billion total assets. Jielong was listed on the Shanghai stock exchange in February 1994 (stock code: 600836).
Jielong now owns 9 plants specialized in all kinds of packaging and printing, such as books, newspapers, labels, molded pulp, etc. 
9. Huangshan Novel Co., Ltd.
Huangshan Novel Co., Ltd., established in 1992, is a competent manufacturer in China specializing in plastic color-printing. Also they can provide laminating flexible packaging materials, vacuum metalized films, and multi-functional films. Their products cover foodstuff, daily chemicals, pharmaceuticals, agrochemicals, and other fields.
Now their company is equipped with more than eighty production lines. Advanced machines include fourteen-color printers, high-speed laminators, bag-making machines and multi-functional filming machines. In addition, they have obtained ISO9001, QS, and SGS certificates. Whether your order is small or large, simple or complicated, please don't hesitate to contact them. Good service and satisfied quality are always with you.
Guangbo Stock in short is a modern enterprise. They are integrating with office stationery, printing paper products, plastic products, and export-import trade. Now the company has over 4500 employees (with 6 foreign businessmen). Furthermore, they have 10 holding subsidiaries (with three Chinese and foreign co-partnership companies and two overseas Subsidiaries). 
Through ten-year development, Guangbo has developed into Chinese private enterprise top 500. And they are one of the most competitive stationery dealers in China. The company recruits designers and technicians from Hongkong, Korea, Japan, the USA . Guangbo has become an export brand enterprise of the ministry of commerce. Their products have been exported to over 60 countries and regions in Europe and America, Southeast Asia, etc.