Sticker label, also called self-adhesive label material, is a composite material with paper, film, or special material as the fabric, adhesive on the back, and silicon-coated protective paper as the backing paper. It is widely used in various industries, like cosmetics, electronics, beverages, food, machinery, etc. However, with different usage, the characters of the stickers are also quite different. To get the correct stickers for your project, an experienced supplier is necessary. Unico is a leading factory in China to produce custom stickers with your design printing. Small MOQ, fast delivery, high quality, 24/7 customer support.
Custom Printing Stickers Made in China
with good cost rate from China
In the 1930s, self-adhesive materials were first used in the United States. Due to the growing demand for this special composite material, self-adhesive printing has gradually evolved into a separate printing field. There are more and more enterprises engaged in self-adhesive label printing at home and abroad. In China, there are many factories that are able to make custom stickers, which also reached an unprecedented level.
Ask Price for Your Branded Stickers
Various Materials for Custom Stickers
According to the different materials used, self-adhesive labels are roughly divided into two types: one is paper self-adhesive labels, and the other is film self-adhesive labels. Paper self-adhesive labels are mainly used for liquid washing products and popular personal care products;  film materials are mainly used for medium and high-end daily chemical products.
Art Paper Stickers Printing
Coated art paper self-adhesive label is a widely used and common self-adhesive material in custom stickers. Barcode labels are mostly self-adhesive materials using this coated paper. One of the reasons is the low price and environmental protection requirements. The thickness is generally about 80gsm. You can use coated paper self-adhesive labels in supermarkets, inventory management, clothing tags, industrial production lines, cosmetic labels, pharmaceutical labels, food industry labels, etc.
The working temperature of art paper stickers ranges from -50℃ ~+90℃, labeling temperature +7℃. Avery brand is much famous for art paper sticker material.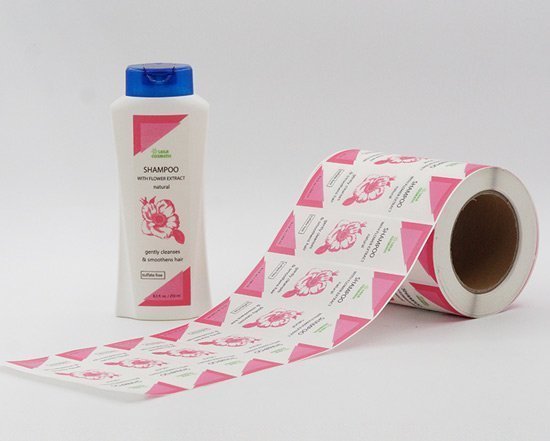 Vinyl material is also known as PVC, and vinyl stickers are printed from a durable white vinyl material. They are strong and durable. The printing on vinyl stickers is not easy to fade and is perfect for harsh outdoor conditions. Vinyl stickers can last much long time, usually 5-10 years depending on where they are applied.
Vinyl stickers are completely waterproof, so it is widely used in shampoo bottles, body wash, hand washing, etc. To protect the ink that is applied onto the vinyl, you can also choose the lamination process after the ink printing. At last, vinyl stickers are quite popular and many business owners prefer vinyl custom stickers.
The material of the kraft paper self-adhesive is brownish yellow. The surface paper feels grainy and has a strong texture. The kraft stickers are mostly used for food labels and food seals. Usually, custom stickers made of kraft self-adhesive material are printed with single color like black.
UNICO is a leading factory in China to produce custom kraft stickers. Fast delivery, small MOQ, 24/7 online customer support. You can choose kiss cut stickers or die cut stickers using kraft self-adhesive material labels. It is possible to finish the custom stickers in any shape and size that you need.
Clear stickers are also known as transparent stickers. They are normally considered as promotional products in public. You can use them on beverage bottle labeling, VODKA bottle labeling, cosmetics packaging, food packaging, health care products, etc.
The material of clear stickers includes PET, BOPP, PVC, PE, OPP, etc. You can have the custom stickers printed in colorful CMYK or Pantone colors. Like the product in the image, hot stamping or foil print in gold is much more popular, because it helps improve the level of the products. The characteristics of clear stickers are tear resistance, high temperature resistance, stability, chemical resistance, good scratch resistance, etc.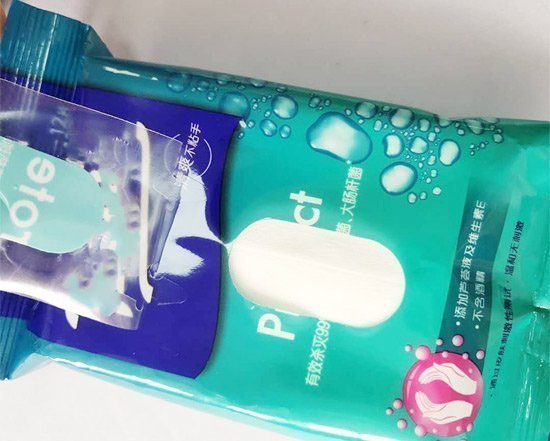 Removable Custom Stickers
Removable labels are also known as environmentally friendly labels, N-time labels, and removable stickers. It does not leave marks when torn off, made of removable glue. You can use it multiple times without any damage. It is widely used in many industries, such as clothing hang tags, logistics labels, commodity labels, railway tickets, medicine label product printing, barcode printing, etc.
UNICO is a leading factory in China to produce custom stickers made of removable vinyl material. Adhesive stickers can be made with your logo of hot stamping, glossy UV coating, embossing, glittering, etc. MOQ is small, and delivery time is short.
Holographic stickers are also referred to as pearlescent stickers or laser stickers. The name of the material the sticker is printed on is holographic. Holographic custom stickers are made with colorful, reflective vinyl that makes your printing shinier. You can also choose some holographic self-adhesive materials that can be made into anti-counterfeiting labels.
Custom printing holographic stickers are very attractive. If you want to make your brand or logo super prominent, holographic stickers definitely suitable. It will make your image shine with a rainbow-like iridescent surface. Holographic stickers are also waterproof, weatherproof, and anti-scratch. UNICO can help you produce printing holographic custom stickers.
Fuzzy stickers are also known as flocking stickers, fabric stickers, decorative stickers, etc. You can order custom print fuzzy stickers as promotional gifts. There are many cute designs for your choice, like unicorns, butterflies, dogs, bears, mushrooms, ice creams, etc. Fuzzy stickers can be made with custom design printing in CMYK. If you want to make custom fabric stickers more luxurious, it's possible to add hot stamping print, like gold foil print, or silver foil print. Other colors of foil print are also available. 
Consumers can use fuzzy stickers to decorate their water bottles, envelopes, clothing, and more with fuzzy stickers & labels. Contact us for your good quality custom design fabric stickers.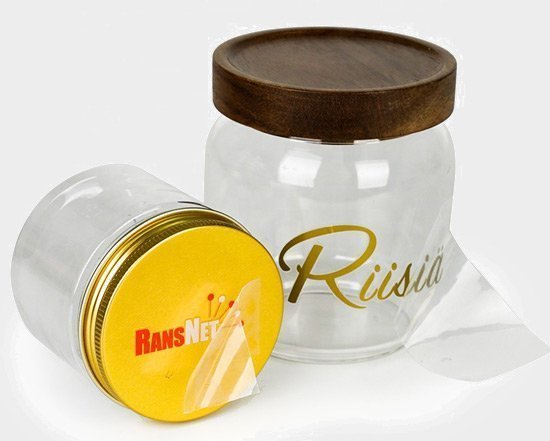 A transfer sticker usually come with three parts. The first thing is the backing material of the vinyl sheet. The second layer is the sticker label itself, which can be cut to your wanted design. Finally it is the top layer of transfer tape to help you place the sticker where you want. The requested design is printed on the middle second layer, which is the sticker with glue on the back.
Transfer stickers help you to get the logo onto the bottles or other packaging that you want. Of course, you can also design the stickers as gifts or toys for your children. So far, we also have many client who requested custom transfer stickers for their cars with design printing. In UNICO, we can give you unbeatable price, quality and delivery.
The surface of thermal stickers is treated with a heat-sensitive coating. You can print texts or colors using thermal label printers. The effect of thermal self-adhesive printing is very good, and the handwriting and color are very clear. Sizes of stock thermal stickers are 50x30mm, 50x70mm, 60x40mm, 70x30mm, etc.
But there is a disadvantage that the storage time is not long. Therefore, we should pay attention to preservation when using thermal stickers. Do not place it under strong light, so that the writing will slowly fade, and keep it in a cool place. Furthermore, ordinary thermal barcode paper is not waterproof, oil-proof, and tearable.
UNICO: Your Premier Sticker Printing Supplier
Check our latest label stickers design and take some design ideas for your own labeling solution.
We will provide you with the best custom stickers for your business.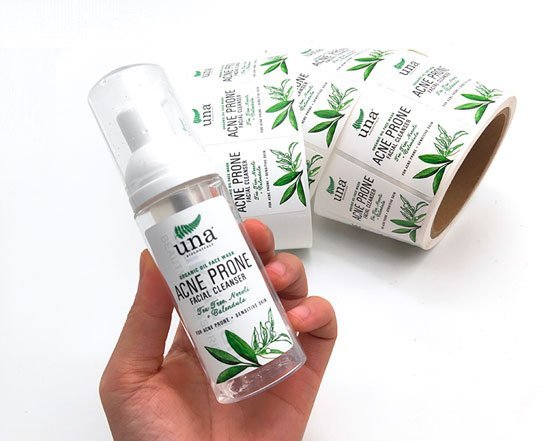 UNICO specializes in beauty label printing with custom design artwork. We work with various materials such as vinyl, kraft paper, art paper, etc.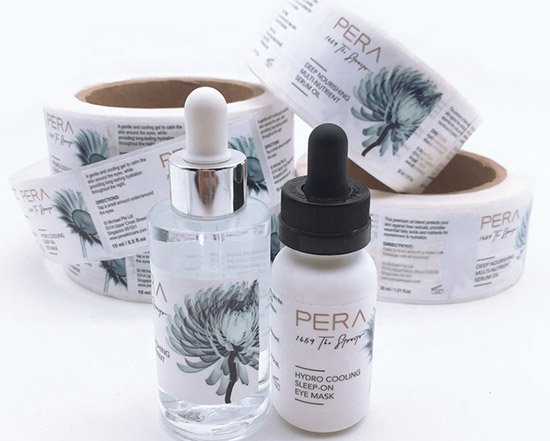 Custom printing cosmetics stickers made of vinyl material, which is waterproof, tear-resistant, and durable. It's a fast way to promote your business.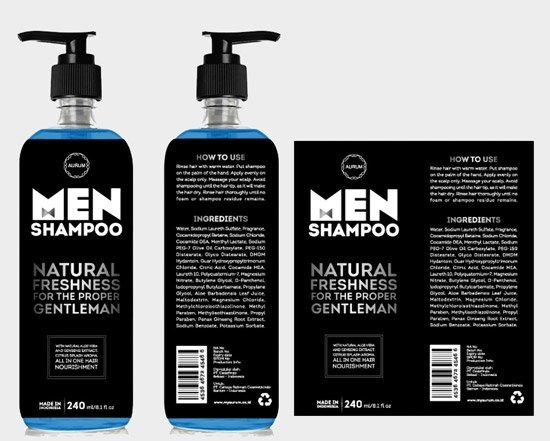 UNICO offers waterproof level durable vinyl shampoo stickers printing with your own design. Small MOQ, fast delivery, good quality.
Water bottle stickers can be printed with your design artwork and cut to size or in rolls. The material is waterproof vinyl or BOPP.
UNICO offers custom juice bottle labels in rolls. The letters or phrases can be made with gold hot stamping, which helps improve the level.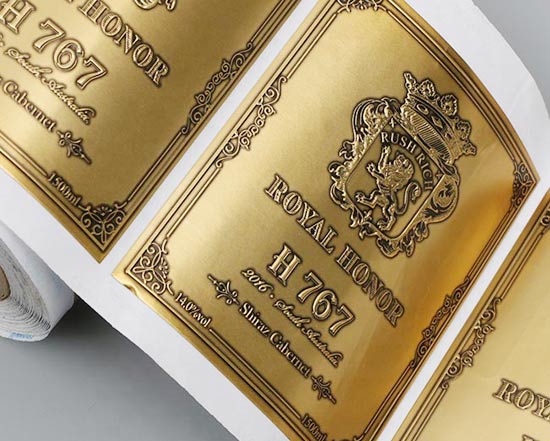 The material for metal wine labels is aluminum foil, which is quite thin. You can choose a 3d design of embossing your logo and texts as the image.
UNICO offers quality labels that adhere to frozen environments. The custom stickers can withstand extremely cold temperatures. Such labels are waterproof and freezer safe.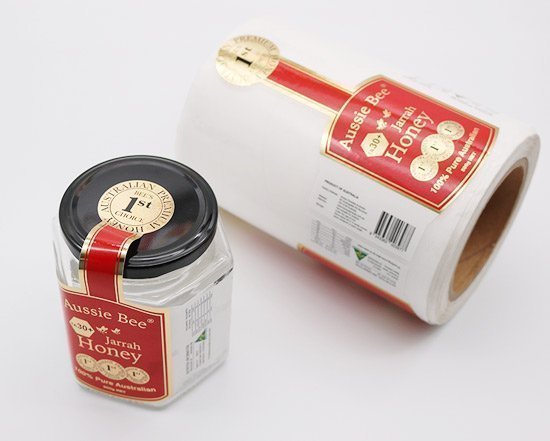 Personalized Seal Stickers
Seal stickers are widely used in packaging, and you can also use them in the mailing of goods. Custom print sealing stickers can display additional product information.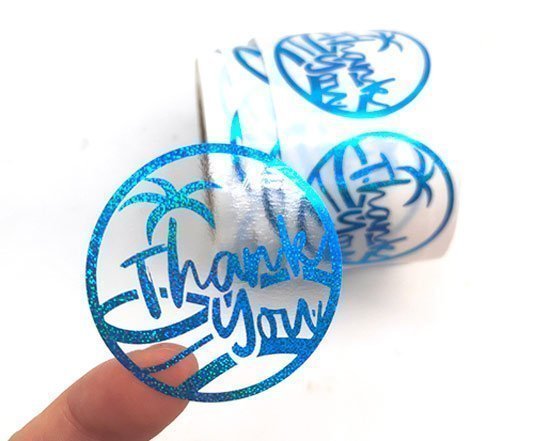 UNICO provides thank you labels for wedding, birthday, gift box, events, thanks envelopes, etc. Letters can be hot stamping, or foil print with your custom design artwork.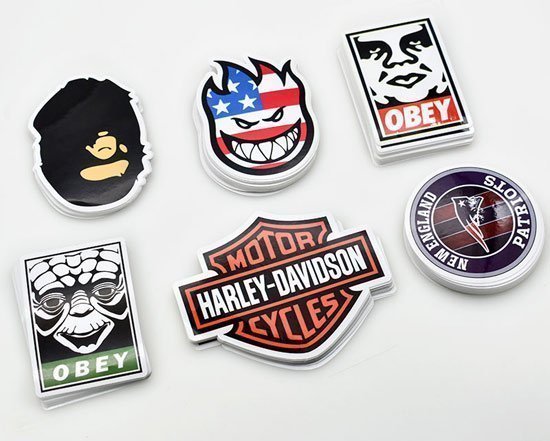 Die cut stickers with cartoon design printing are much popular. You can have the stickers on your laptop, tattoos, bottles, etc.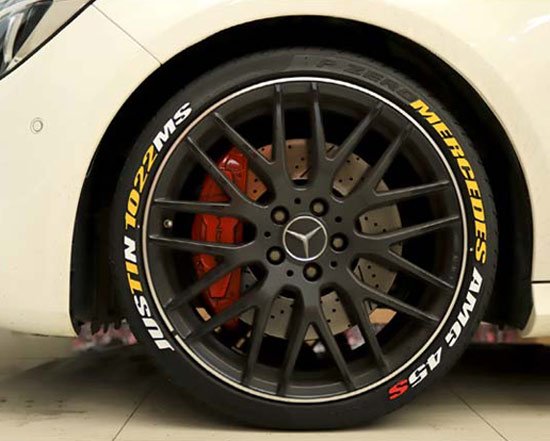 UNICO provides high quality tire stickers of your custom design letters printing, which improves your tires and wheels more fashionable.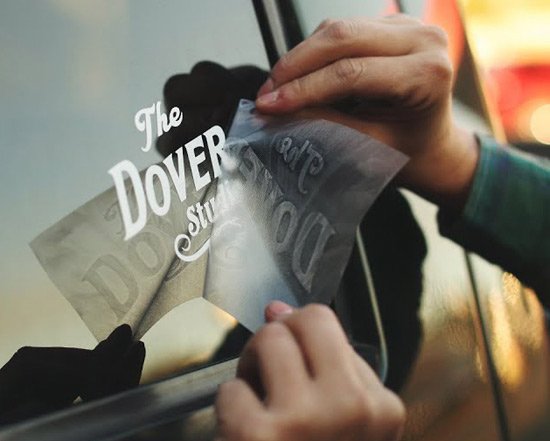 A car sticker is one kind of transfer sticker, which includes 3 layers. The design artwork is printed on the middle layer for your car stickers.
Color Printing for Custom Stickers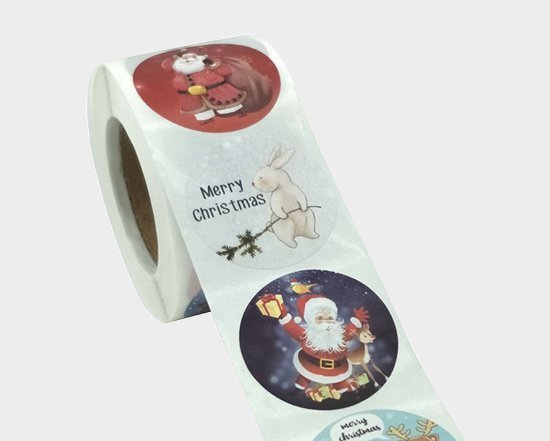 Single Side Printing Christmas Stickers
Single side printing stickers are the most conventional style labels, which include the front layer with backing adhesive, and the backing paper. Material is usually vinyl, paper, PVC, Bopp, etc.  UNICO can offer custom design printing on the surface paper, or vinyl. Then kiss cut the stickers or die cut as your requested style. Such stickers can be finished in sheets, individual pieces, or rolls. 
To protect the printing inks, you can choose a thin film on the surface of Christmas stickers, glossy or matte. The logo or brand letters can be foil printed with various colors, such as gold, purple, blue, silver, etc. This hot stamping foil print helps improve the brand level.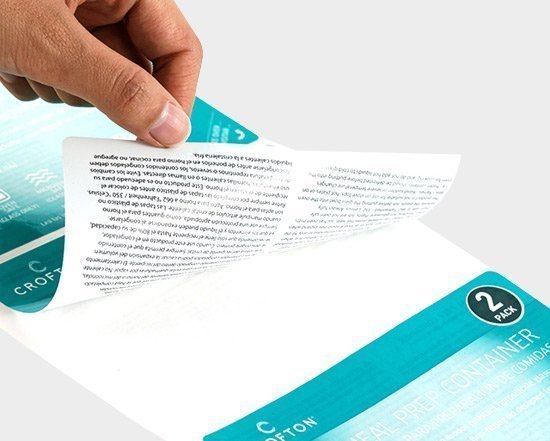 Double Sided Custom Stickers
Obviously, a double-sided sticker has printing on both the front and back of the sticker. You may also know it as 2-sided decals, or both sides printed stickers. This is a common sticker in life because double sided stickers are widely in daily life, such as water bottle labels, clear glass door warning stickers, product labels, etc.
UNICO provides custom printing double sides sticker labels for your orders, any size, or any request die cut shape. The material is usually white vinyl or clear stock with a regular grade adhesive. You can easily remove it when you don't need it any more.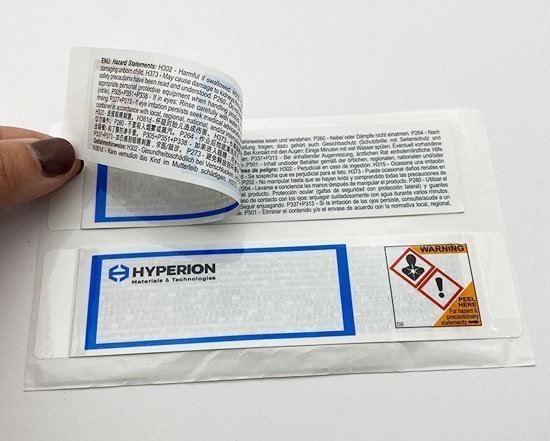 Booklet labels are also known as booklet, foldout stickers, multilayer stickers, extended labels, etc. It is a perfect solution when the pack is not big enough for a single sticker. Booklet stickers usually contain extensive information on a small label area with 2 sides printed on each layer.
UNICO offers custom design printing booklet labels, and you can use them on various products, such as food goods with recipes, retail items with brand stories, promotional items with unique content, etc. In our factory, all booklet labels can be customized with your design colors printing, logo hot stamping. Small MOQ, fast delivery, good quality. Booklet label is a reasonable cost way for your brand.
Professional Custom Stickers Printing Factory in China
Provide One-Stop Solutions for All Your Sticker Label Needs
Get an Instant Quote
Great quality, and I love the stickers. Definitely I will order more from UNICO when I need more.
Our company have been working with UNICO for 5 years so far. You always offer super fast delivery, and good quality stickers for our bottle labels.
UNICO has a 100% on-time delivery for our orders, and shipping really fast by their DHL service. You never ever let us down on the quality, service, and shipment.