Unico is your one-stop destination for a complete range of custom packaging solutions, including corrugated packaging, cardboard boxes, jigsaw puzzles, paper bags, etc. We all began with a mission to empower entrepreneurs across the country by providing them online packaging and printing solutions at highly competitive prices. Today Unico stands as the industry leader in online packaging and printing. With our lightning-fast turnaround time, we make sure that all your orders are processed in the minimum possible time frame. We know how important the quality of the packaging is for your business or corporate identity, so we only make use of premium quality recyclable stocks and inks.
150+ workers in the factory. Most of them with 5+ years of experience in the packaging industry.
With advanced machines and skilled workers, 400,000 boxes could be ready in one week.
Shipment can be arranged for you by air, by sea, by express. Fast delivery to your door.
Our factory is ISO 9001 and ISO 14001 certified to conform to the packaging industry international standard and to protect the environment.
To protect the forest and our beautiful earth, we choose paper suppliers who support the claim of the Rainforest Alliance and adhere to the standard set by the FSC and PEFC. We only use the recycled raw paper materials from the certified paper mills.
We also follow the regulations of BSCI. Compliance with laws, prohibition of discrimination, working hours, workplace safety, prohibition of child labor, prohibition of forced labor, environmental and safety issues.
Every box we create is tailored by following the stringent documented procedures. It is curated by our most experienced packaging experts to ensure that you will get high quality boxes every time. As a result, it helps you to build a positive image of your brand.
We have world-class offset & digital printing machines in our vicinity with the amalgamation of advanced CMYK & PMS printing techniques. And it allows us to provide you personalized printing services at wholesale price which help you to set apart your brand & products.
We control the whole box manufacturing process at our facility which means that we are manufacturer and not a broker seller or third party. Thus, we utilize our own set of skills, experience, technologies & technique to produce best custom boxes. It's certain that are affordable and work wonders for your business success.
We do not charge you for print plate, die plate setup, designing assistance and 3D sampling, etc. It allows us to provide you custom boxes wholesale at extremely affordable and economical prices which sets you free from all worries of tight budget.
Due to our in-house manufacturing facilities and documented production procedures, we always fulfill our commitments and deliver your boxes to your doorstep in the fastest turnaround time. We take 10 to 14 business days to deliver your boxes but if you want your boxes faster, then you should select expedited shipping option.
MAN Roland 905 Print Area 1850mmx1300mm
Choose your style, specify box dimensions, and tell us your quantity. Thereafter our team would get an instant quote for you to see the actual price of your order.
No die plate & setup cost
We don't charge any additional costs, hidden charges, die plate charges, or setup costs from you. Certainly it allows us to provide boxes to you at wholesale prices that are really affordable and not a burden on your pockets.
Whatever number of boxes you want to order, we apply no restrictions on quantity. You can order as minimum as 1000 boxes. We are fully capable to deal with both short-run and bulk orders.
Let Unico Boost Your Business Today
Unico has been in the business of printing & packaging in China for 20+ years. Let a true industry veteran provide you with high-quality packaging boxes.
Unico is your print partner for your packaging boxes, corrugated boxes, paper boxes, rigid boxes, etc. Whatever you need printing and wherever you need it, we have the capacity to meet your deadline and quality specifications.
We have been in the printing business for over 20 years and are professional & experienced in manufacturing every single box with good quality.
International print solutions, it's what we do.
Martin Lau
Founder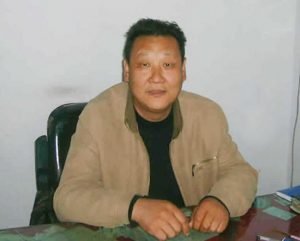 Production Manager, Leo Yang
Leo is a print management specialist, with close to 20 years of print experience. He knows all technical aspects of the production and makes sure that the completed order meets your expectations in every detail. All is to ensure timely delivery and high quality.
Cost Engineer, Daniel Xia
Daniel has worked in the printing and packaging industry for 10+ years and has extensive experience in cost accounting. The imposition can be well controlled, the structure is optimized, and your cost has been reduced.
Jason is rich work experience and is very attentive. Follow the principle of "quality is life". Really care about the details, and find the flaws in the box before shipping. All he does is provide you with the perfect packaging.
Amy is a sunny and positive girl. She is responsible for drawing different die-cut templates, designs, 3D renderings as well as create new packaging styles. Amy is skilled in CAD, AI, PS design, and creativity in structures.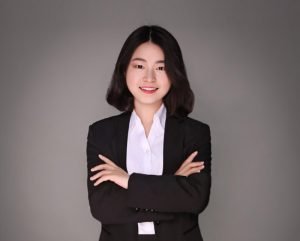 Financial Officer, Joyce Ma
Joyce joined the team 6 years ago. She works conscientiously and carefully, be both diligent and frugal.
Marketing Manager, Bob Li
Bob is a very hardworking person, who is responsible for the company's marketing programs, include posts, Google Ads, social networks, banners, and exhibitions. His job is to spend money to get more customers.
Sales Director, William Qi
Before joining us, William has worked in other companies for 8 years and has extensive work experience. He is approachable and good at communication, and able to provide packaging solutions.
Sales Manager

, Amber Zhao
Responsible for the sales team. Build business strategy, area sales, and new packaging development. Report to the owner directly, seven years experience in the company.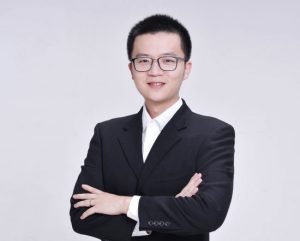 Sales Specialist, Jack Chen
Jack has worked in Unico for 4 years. He is super for details, as well as unique insights into color correction. He used to be a packaging structure engineer; this enables us to serve customer's special requests.
Sales Specialist, Daisy Wang
Daisy is a careful girl. She takes the order details seriously and can cooperate well with the team to complete the customer's packaging requirements. "Where there is a will, there is a way" she firmly believes.
Sales Specialist, Kelly Deng
Kelly joined in September 2020, and she is diligent, hardworking, serious, and responsible at work. The level of business has also been continuously improved in the course of learning. Caring about colleagues.
Sales Specialist, Alice Lee
Alice joined us in June 2021 after her graduation from the English major college. She is a gentle girl with strong self-discipline. Have teamwork spirit and good at learning new knowledge. Clients are happy with her service.
A Video Tour of Our Factory