Everything to Know About Archive Boxes
An archive box is also known as a document box that you can use for file storage and stacking on the shelf. Archive boxes are the ideal choice for a long-term storage container. Usually, the material for the archive box is specially corrugated cardboard paper. Of course, on the surface of the boxes, it is possible to print custom design logo and design artwork. As a leading archive box manufacturer in China, UNICO can produce every single box with your requirements.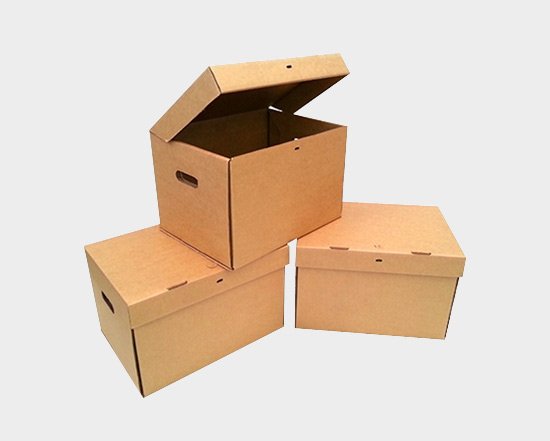 Why You Need Archive Boxes
As businesses grow, they create a huge amount of data. Despite the digital age of paperless record keeping we are currently in, much of the data businesses create is in the form of physical written records and documents. Sometimes, these data records are old and from a time when digital records haven't become so prevalent. Also, the most digital-savvy business cannot do away entirely with physical documentation – contracts, important office memos, bills, and payment receipts are a few examples of physical files and documents that are still sacrosanct in this age.
The data becomes inactive over time, but businesses cannot do away with it. You must keep the archives safe and secure for future purposes and usage. The process of storing away inactive data is known as archiving.
Since archived data has to be stored for a very long time, ordinary packaging boxes would not be suitable. The ideal storage solution would be to utilize file packaging boxes that can stand the test of time. Businesses and clients with tons of data that need archiving have since found that archive boxes are the ideal choice for this long-term assignment. Archive boxes are very strong and durable because they are made from heavy-duty corrugated cardboard, and, therefore, the popular choice for securing the archives of businesses. Also, they come at little cost to the environment and the company's finances.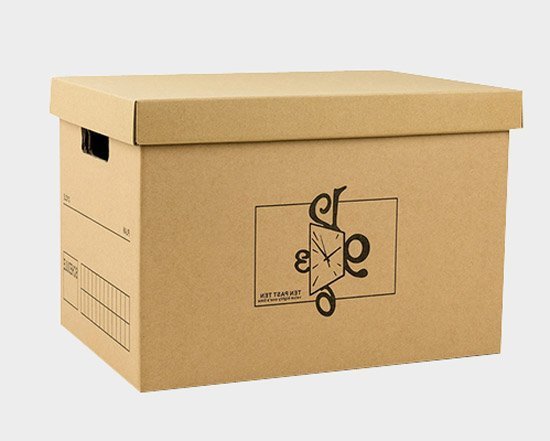 Material for Archive Boxes
The material for making an archive storage box is specially corrugated cardboard paper – a strong and cost-effective packaging product material. On the box's surface, the custom design logo and artwork -used as a branding and marketing tool by the box's manufacturer – are usually printed. Kraft paper is also used sometimes.
Archive boxes are made of paper derivatives – corrugated cardboard and Kraft because it is the most cost-effective option. And more importantly, because it is the best for the environment. Compared with other archive box materials like plastic, eco-friendly kraft and cardboard paper are the best choices.
Archive boxes are acid-free and constructed to be strong and durable, protecting your important documents from dirt and dust and the infiltration of light that may cause harm over a long time. The material for the box is the usually corrugated board of B flute, which includes three layers (the surface kraft paper + core fluting paper + interior kraft paper). Such style boards are wear-resistant and not easily damaged during storage or moving.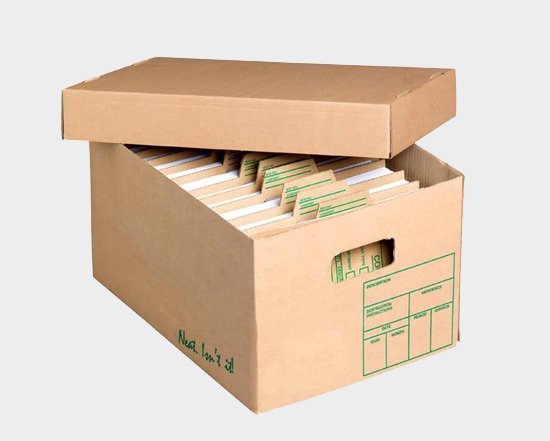 Types of UN Certified Archive Boxes
There are two main types of archive boxes in the market that are certified by the UN (United Nations). The first is the 2-pieces setup archive box, and the second is the 1-piece setup archive box.
Importantly, both of them are tape-free assembly archive storage boxes.
2 Pieces Setup Archive Box
According to the name, we can easily infer that this box style comprises two separate pieces. One piece is the lid, completely detached from the second piece, which serves as the base. This base is like a box with the top off; the lid serves as the box cover. They are both flat produced in the factory and well packed onto plywood pallets for shipment.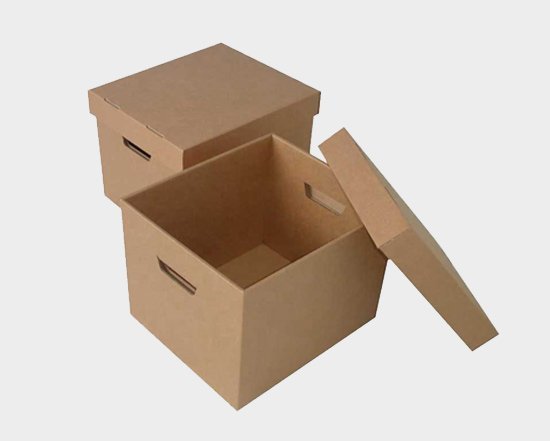 1 Piece Setup Archive Box
The material for this style archive box is a single wall B flute corrugated board. It is a box made from 1 piece of material, and you can set it up by easily folding the panels. On the surface of the storage box, it is possible to add your logo and design color printing.
For UN need archive box, they are plain unprinted, namely kraft or khaki color.
Before a box can be fabricated and produced, there is a need for design artwork and a template. This is even more true for custom archive boxes that clients request, which could come in various shapes, sizes, and dimensions.
There are a lot of factors to consider when designing an archive storage box, including the shape and size of the customers' requests. The archive box manufacturer needs to grasp the custom concept the customer is requesting and then create a design template to suit the shape and size of the requested box.
Designing a template does not necessarily require technical expertise. While hiring an expert designer in some complex cases may be advisable, designing a template for standard archive boxes and even simple custom boxes can be very easy. A 2D representation of how the box will look can be drawn on paper, with clear lines indicating where the box is to be bent, cut, or folded. This 2D representation is called a dieline.
This dieline then undergoes die cutting – the process whereby the custom shapes and designs are fabricated. Die cutting accurately replicates to scale the design and dimensions of the die line template. This is why design templates are very important in manufacturing custom archive boxes.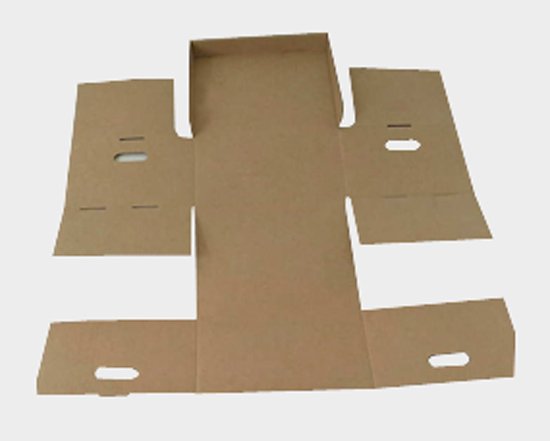 Size of Standard Cardboard Archive Box
Since 1975 when it was introduced, the A4 paper size has become the standard for office and personal use. Notes, contracts, memos, invoices, bills, and receipts are typed and printed on A4-sized papers. Thus, the bulk of data businesses create, which they ultimately need to archive, are A4-sized.
The standard archive storage box is constructed to easily store A4 paper documents independently or within standard document folders. Save custom archive boxes that are shaped and sized to specific customer requests; a standard box has dimensions – of 15 inches wide, 12 inches deep, and 10 inches high.
Advantages of Archive Boxes
Long-term Preservation of Companies' Documents
Archive boxes store these old yet indisposable documents. They help in packaging and protecting these documents from damage from external effects like moisture or spillage. Throughout a company's existence, it creates countless physical data records, records that it cannot afford to lose totally.
High-Quality, Eco-friendly and Reusable Boxes
Quality is always the number one priority of any client or customer. The high-quality paper material used in making most archive boxes guarantees its strength and durability. B flute and e flute corrugated cardboard paper are usually very thick and thus offer the documents stored inside optimum protection from external damaging factors.
Archive boxes are made from corrugated cardboard – a type of paper. Paper is biodegradable as it decomposes very quickly, unlike other packaging materials like plastic, thus reducing the amount of toxic waste accumulated in the environment. Also, the strength and durability of these cardboard boxes mean they can be used and reused repeatedly without needing to throw it away for a long time.
Easy Branding and Customization
Most archive box manufacturers offer customization and custom-request orders. Clients could customize their request orders for archive boxes to include any preferred details – custom sizes, labels, shipping procedure, price, etc. The box can also be branded to display the company's logo and name.
Easy Retrieval of Documents in future
Ease of retrieval is important if an audit or a wholesome business review is undertaken in the future. Archive boxes make it easy to retrieve old documents should the need arise. This is because archive boxes are usually cataloged, thus aiding the retrieving process.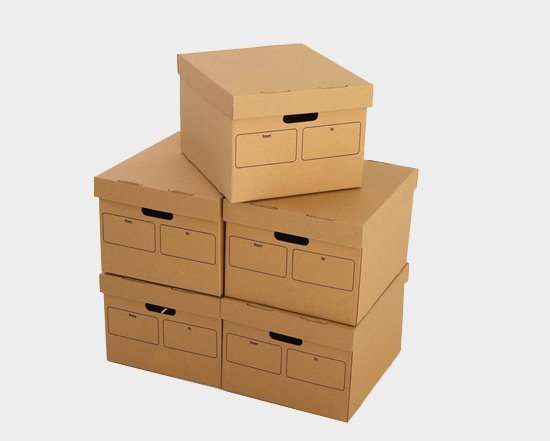 Purchasing Archive Storage Boxes
Having firmly established the need for any business to utilize archive boxes to archive their records, it is imperative to discuss how to go about purchasing them.
The first step is to understand your packaging needs. You need to understand the scope of your archiving needs, the volume of boxes you need, the custom sizes of each box to perfectly fit the documents, and the kind of materials that would be best for the box. You also need to determine your budget – how much the company is prepared to spend on archive boxes. This will help properly define custom box request orders to align with your budgetary constraints.
There are multiple box manufacturing firms, and searching for the right one in the market is vital. The next step is to identify a suitable manufacturer with a reputable customer service team and a responsive website from which you can place orders. An ideal choice would be a custom archive box manufacturer that offers wholesale package sales, distribution, and shipping on various orders. The manufacturer must offer customization services and printing CMYK for branding and labeling for all custom boxes.
It is always prudent for a company first to estimate its archiving needs. Then make a bulk wholesale order for archive boxes that would satisfy their current needs and also take care of the ones that might arise in the near future—because of the economies of scale, making a wholesale purchase would mean relatively lower costs than making several small orders.
Businesses need data to survive. The amount of physical data records companies create can be daunting and overwhelming because of their sheer volume. Archiving – packaging and storing these data into archive boxes – solves this problem. To prepare for the future, we need to understand the past.
Archive boxes are the tools we need to protect the future of our companies, which is what we do when we protect our data. Archived data could sit in storage for several years. It is then imperative that the boxes we store them in can last that long. Archive Boxes are made from corrugated cardboard. It is strong, lightweight, cheap, durable, and, more importantly, eco-friendly.