Oura ring is one of the most accurate sleep tracking wearable devices available today. The company was established in Finland in 2013. The first generation products are very dazzling. Not only some top doctors, biohackers, and elite athletes use it, but Prince Harry is also a fan of it. The main reason for attracting elites is the accuracy of the Oura ring's sleep tracking. To this day, the resumption of the epidemic after the NBA is also due to Oura ring. Today we'd like to talk about the Oura ring packaging box, whose material is rigid cardboard.
The cardboard packaging box for the Oura ring is a classic box style of lift off lid box, with two pieces set-up of lid and bottom. Inside the box, there is an insert to hold the ring and wire. This kind of rigid gift box is widely used to package luxurious jewelry, electronics, cosmetics, etc. 
Material: 2.0mm (1200gsm) rigid cardboard, with surface wrapping paper in 157gsm C2S art paper. 
Print with custom design OURA brand on the top, and the side ring shape can be silver hot stamped. 
Surface coated with environmentally friendly biodegradable lamination. 
Insert is single-layer white cardboard and black EVA foam with custom shape die-cut.
On the bottom of the Oura ring packaging box, there is a printed self-adhesive label.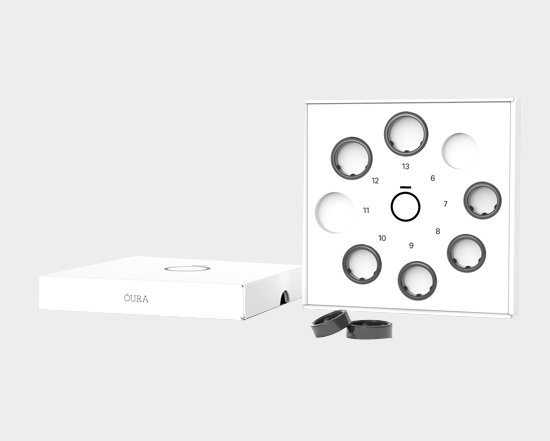 Suggestion for Oura Ring Packaging Box
As a leading packaging box manufacturer from China, we are professional and experienced to make custom printed cardboard boxes packaging. For Oura ring packaging box, we'd like to recommend a hinged lid book-shaped cardboard box. Usually, you can see this styled box to package luxurious jewelry, like necklaces, rings, bracelets, etc. 
Material is still the same as the original Oura ring box, 1200gsm weight rigid cardboard. However, the surface wrapping paper can be a special paperboard with texture. It is patterned paper or textured paper with the gold color effect.
Printing can be more colorful in order to attract more young people to buy.
The surface of the packaging box can be soft-touch film, which is more luxurious, and give consumers a great feel.
It's also possible to add a flap in the front of the box, then you can choose to add a magnet closure.
Finally, it's much great to make the logo of Oura with embossing, and shiny spot UV varnish, which helps it more attractive.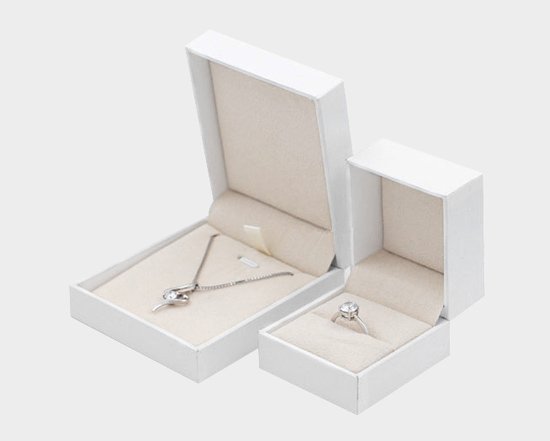 Unboxing Oura Ring Packaging Box
Now, there are a lot of manufacturers who can make Oura ring packaging boxes. If you are looking for a cardboard box which is similar to this kind, please don't hesitate to contact our representative sales. 
Cardboard Packaging Mailing Box for Oura Ring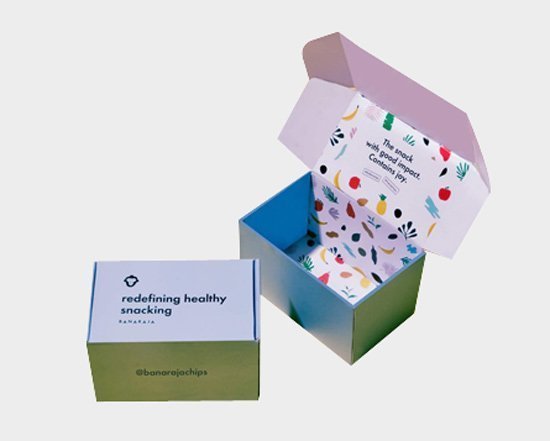 This cardboard packaging box for Oura ring is much popular as a mailer box. Material is thin E flute corrugated board, and both inside & outside is printing with custom design graphics. The surface is with aqueous coating to protect the print inks. Even though the material is thin, it's super strong and durable for parcels shipping.
Cardboard shipping boxes are flat pack for shipment, and it's helpful to save shipping costs because it's less volume. With the spread of COVID-19, sea shipping cost is higher nearly 6 or 7 times the costs 2 years ago. We can pack the boxes on the plastic pallets after well wrapping them with kraft paper.
Over time, more packaging types will certainly appear. If you have different ideas, thank you very much for sharing them with us.