Are you trying to find a safe and secure way to send your products to your customers? In UNICO, a range of custom printed boxes is made from corrugated boards. It's certain it helps keep the content of your box safe and secure through the shipping process. With your logo and graphics printing, the custom boxes can really make your products stand out.
In the competitive world of commerce, custom printed cardboard boxes can be a way of making your brand stay in the minds of your customers. When the package arrives, your brand LOGO on the front of the box first comes into the consumer's eyes. If your product is good, he can also recommend the brand to his friends.
Custom Printed Boxes Made in China
with good cost rate from China
Using custom printed boxes can improve brand recognition, and it can also make the packaging more beautiful. For custom boxes, there are various materials on the market, like SBS, kraft, corrugated board, specialty paper, etc. All of them can be custom printed with your logo and design graphics. To seal the packaging boxes, custom printed tapes are much popular too.
Ask Price for Your Packaging Boxes
Different Types of Printed Boxes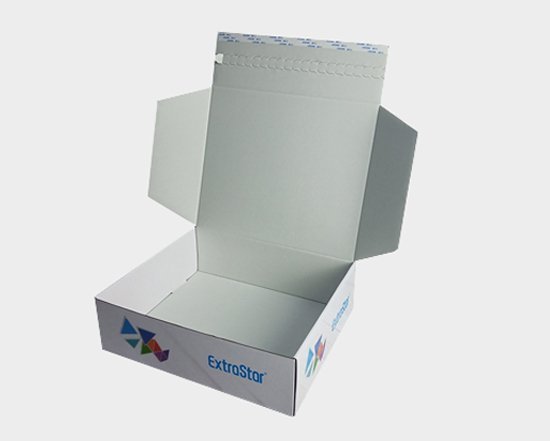 Custom Printed Mailer Boxes
Mailer boxes are usually made of E flute corrugated board, which is durable but lightweight. You can choose to use mailing boxes for your e-commerce business and package shipping to consumers. FEFCO 0427 styled box is a standard corrugated mailer box. On the front flap, it's possible to add double-sided tape and a perforated line for tear-off, which is widely called self-seal mailing boxes. 
On the surface of the boxes, it's a CCNB duplex board, or white paperboard to print with your design graphics. To make the boxes waterproof, it's acceptable to add lamination outside the printed surface paper. You can also add spot UV or hot stamping on the logo position, which helps make the design much luxurious.
Color Printed RSC Packaging Boxes
Custom printed boxes of RSC (regular slotted case) style FEFCO 0201 are much popular for products packaging. This type of shipping box has four flaps that meet and can be taped closed. You can use it for shipping many products. Many manufacturers can make the RSC boxes according to your requested sizes, so you can choose the right size for your product. 
Color printed RSC boxes are easy to break down for shipping and recycling because they are usually made from recycled materials. You can also customize with graphics and colors to promote your brand. As a leading manufacturer of packaging boxes, UNICO is right here for your custom printed boxes. Welcome to contact our sales representatives for free quotes.
Custom Made Counter Display
From Wikipedia, a counter display unit (CDU) is a retail display unit normally placed on a shop counter to encourage consumer impulse purchases. Usually, the material is a single wall corrugated board. You can use it to display candies, pens, chewing gum, e-cigarette/ vapor, etc. It's possible to print the counter display with your graphic design and logo. In order to make it more attractive, the counter display can be customized with glossy lamination, and the logo with glossy spot UV, or hot stamping.
The characters of the custom printed counter display are one-piece, flat pack, easy to assemble. For small products display, a die-cut cardboard insert is necessary to hold them.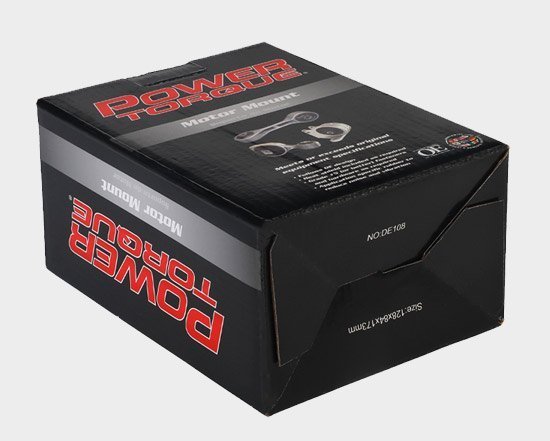 Auto Bottom Corrugated Boxes
On the market, there are two different types of auto bottom packaging boxes, one is the snap lock bottom box, the other is the auto bottom box.
For snap lock bottom box, it's also known as 1-2-3 bottom box. These custom printed boxes may need a bit more time for assembling but are more secure than tuck end boxes. Bottom flaps are interlocked with each other for closure.
The auto bottom box is one kind of pre-glued bottom that be locked without tape or glue. Before putting production into the box packaging, you firstly need to push to make the boxes assembled. Such pre-glued auto bottom is super steady to support heavy items.
Both of the custom printed boxes can be made with your logo and graphics.
Custom Printed Tuck End Box Packaging
For tuck end box packaging, there are two different styles on the market, one is STE (straight tuck end), and the other is RTE (reverse tuck end). Both of them are much popular for small items package. Custom printed tuck end boxes have opening and closing flaps. The tucking edges of their flaps give a firm look for these boxes and a strong hold to the product packed inside. 
You can also add a hang tab on the top of the tuck end box packaging. Thereafter, it's easy to display your products on the shelf in the stores. In order to show consumers what's inside, a clear PVC window can be added in the front. Use them for various products like sweets, cosmetics, coffee, electronics, etc.
Glossy Color Printed Pillow Boxes
White paperboard with various thicknesses is the main material for pillow boxes. It's folded over the flat and glued seam. These custom printed boxes are with flaps on both sides, and it's workable to bend inward to pop up the box in the form of a pillow shape. On the side, it's possible to add a ribbon handle to carry away. You can choose to make the surface shiny glossy, and the logo with gold hot stamping.
Pillow boxes are great to package jewelry, small gifts, favors, candies, hair extensions, and many other cosmetic products. If you are looking for a small quantity to start without a logo, ULINE is a great shop to purchase pillow boxes. They have various sized packaging boxes in stock and ready for shipping.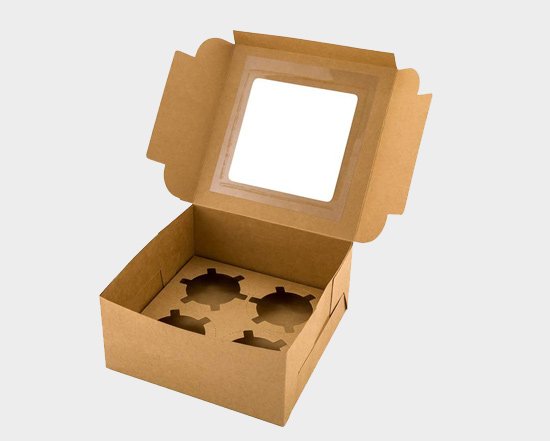 PVC Window Kraft Box Packaging
Flat pack custom printed kraft boxes are made of wonderful quality materials, such as 250gsm or 300gsm original kraft paper. The kraft paper box with PVC window is hardy and does not break or get damaged easily. Consumers can see the products inside through the clear PVC window. You can make custom printed boxes with your graphics and logo. And plastic PET material can be for the clear window.
Custom printed kraft boxes are widely use for food like cake, donuts, sushi packaging, etc. With a custom die-cut insert, it's workable to hold the desserts tightly. If you order from us, we can ship the kraft boxes packaging flat pack on the pallets, which is cost-saving, and warehouse space-saving for you.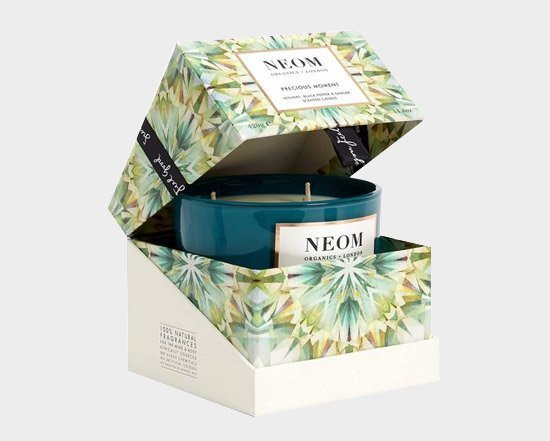 Custom Printed Rigid Boxes Packaging
Rigid boxes are sturdy paper-based box, which is made of high-thickness chipboard, usually 2-3mm, wrapped by decorative printed paper. They are also known as set-up boxes, gift boxes, and premium packaging. Custom printed rigid boxes are perfect for high end or luxury products, such as jewelry, cosmetics, candles, and many other instances.
On the market, there are mainly three different types of rigid boxes, such as lift off lid gift boxes, lid hinged boxes, sliding boxes. You can choose any of them to print with your design artwork. As a leading custom printed boxes manufacturer in China, we can make every single box according to your requirements.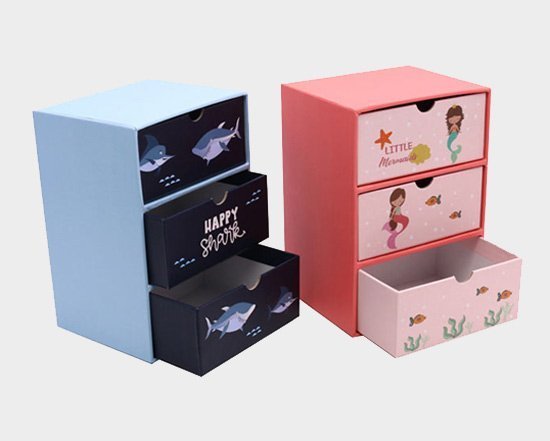 Color Printed Cardboard Drawer Box
Drawer boxes have various names including rigid slide box, tray, and sleeve, or rigid match box. Its material is commonly rigid chipboard, usually 2-3mm thickness. On the surface wrapping paper, it's possible to print with your design graphics. The logo can be made with glossy spot UV varnish or hot stamping or glittering, which makes it more shiny or attractive.
You can use the custom printed rigid boxes to package and display high-end books, jewelry products, and electronic products. In UNICO, we can assist in the production of bespoke drawer boxes, designed and manufactured to your specifications. There are different board grades available to a selection of textured and untextured paper stocks to wrap around the custom printed boxes.
UNICO: Your Premier Color Printed Boxes Supplier
Check our latest printed box design and take some design ideas for your own packaging box solution.
We will provide you with the best custom printed boxes for your business.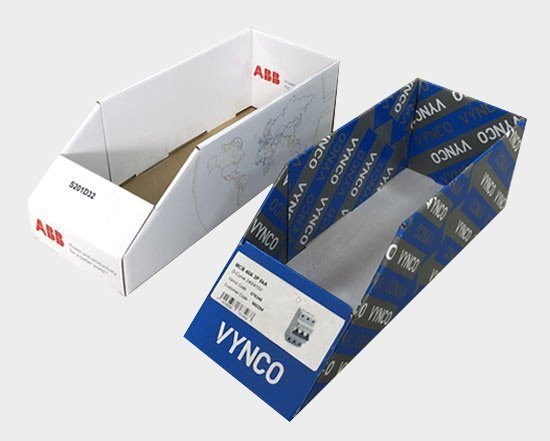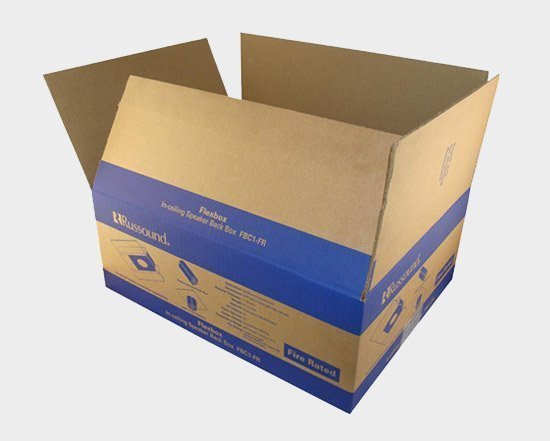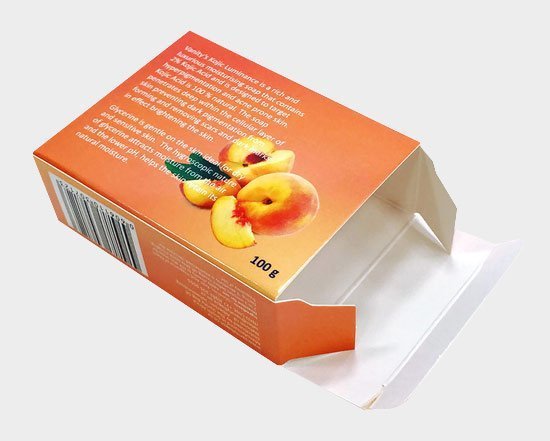 All Cardboard Boxes Can Be Customized
with Your Requirements.
Frequently Asked Questions
1. Can I get custom printed boxes from you?
Absolutely. Unico is a leading cardboard boxes manufacturer in China, and we have been manufacturing high quality custom printed boxes for over 10 years. In our factory, we manufacture different types of packaging boxes for your business. You can use the custom printed cardboard boxes for candles, soaps, wine bottles, small hardware metals, and all other creative products.
2. When will I receive my custom box order?
It takes up 15 business days to manufacture and ship your boxes. The shipping transit time depends on the shipping method you select. Sample orders (1 box) ship within 5 business days.
3. Do you ship to countries other than United States?
Absolutely. We can ship the custom made packaging boxes to where that you need them, not just the U.S.
4. Can I create a custom printed boxes design online?
Yes, you can search and use an online tool to create a custom box from scratch. It lets you add colors, text, logo, and images on the interior and exterior panels of the box. You can also view the customized box's final appearance in 3D before sending the artwork to us for printing.
5. What's the benefits of custom printed boxes?
Of course, there are several benefits of using custom printable boxes for your brand.
it helps create branding and marketing opportunities everywhere.
custom printed boxes with logo solidify your branding and present a professional and consistent image.
cardboard boxes ensure your product stays secure throughout the delivery process.
A simple custom printed box makes a killer first impression so that your brand stays in the mind of your customer for longer.
6. Will my custom printed boxes arrive pre-assembled?
All custom made boxes are shipped flat pack to save on shipping costs by sea, or by air. Finally, it will help you conserve storage costs. When you use these packaging boxes, it's also quite easy to assemble them with packaging tapes. 
7. Will colours print differently on kraft and white boxes?
Absolutely. Kraft boxes are best used for printing simple designs that feature only black or dark colors. On the kraft boxes, the colors will appear darker and muted because they are being absorbed by the kraft material.
Regarding the white boxes, they are mostly used to print designs that feature a lot of images or bright colors. On white boxes, the colors will appear brighter and richer, because they are not being absorbed as much by the white material.
8. Can I print white on kraft boxes?
Yes, it's possible to print white ink on your custom printed kraft boxes. No problem.
Usually, custom branded boxes are CMYK printing, and white is not an option. However, for kraft boxes, the surface texture is usually original brown color, so it's okay to print white ink. If you need white areas to show on your design, be sure to mark them in the file or inform us to print white areas according to your design artwork.
9. I don't see the style on the site. Can I make one with the custom box maker?
Absolutely yes. Images of the custom printed boxes on the site are only for your reference. If the one you are looking for is not listed, please feel free to contact our sales representative. We will manufacture the packaging boxes according to your design. No problem. We'd be happy to help you finalize the printed boxes with your logo.
10. I want to order custom branded boxes in a higher quantity. How do I do that?
No problem! We are a leading manufacturer in China to make custom printed boxes, with over 10 years of experience. There are 5 advanced offset printing machines in our factory and several corrugated lines and automatic die-cut machines. It's certain we are able to get the order of large quantity done for you.