Mailer box is one kind of color printed corrugated box. The material is usually a single wall E flute corrugated board, which is strong but lightweight. On the outside of the boxes, it's possible to print with different colors and design graphics. Of course, you can also choose to print inside of the boxes, and they are usually welcome phrases. In China, UNICO is a premier manufacturer for your custom mailer boxes.
With the development of e-commerce, the demand for mailer boxes is increasing. More and more business owners would like to order custom branded mailing boxes for their online shops. It is a great way to protect the products, and give the consumers a fantastic unpacking experience.
Custom Mailer Boxes Made in China
with good cost rate from China
Color printed mailer boxes are one kind of shipping boxes for e-commerce businesses. You can use it for products packaging, and shipping to the end users. Usually, the material is a single wall E flute corrugated board, and the thickness is 1.8~2.2mm. For self-seal mailer boxes, there is double-sided tape to seal the boxes and ship the goods safely. In our factory, all mailer boxes can be printed with your logo and design graphics. Contact us now for free quotes.
Ask Price for Your Mailer Boxes
Different Types of Mailer Boxes
2 Sides Printing Custom Mailer Boxes
E flute cardboard mailers boxes are made of single wall corrugated board, and the material thickness is 1.8mm. Of course, if you want a thicker one, B flute board material is also acceptable, as long as your box is not too small. For the printing, it's a pre-print on the surface paper of CCNB or SBS, then mounting on the 2-layer corrugated board. Such style shipping box made of corrugated board is super strong, but lightweight, which is a great choice for e-commerce shipping to save express cost.
On the market, 2 sides printed cardboard mailing boxes are much popular. Usually, the outside is printed with your logo and design graphics, while the inside printing with welcome phrases, which is like a surprise for the consumers who unpack the packaging.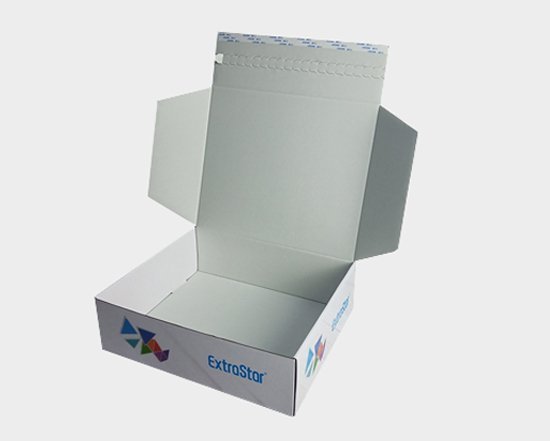 Self-seal Cardboard Mailing Boxes
The self-seal mailing box is a special type of custom mailer boxes, which is made with self-sealing tape, and perforated lines. It is much helpful for you to packaging the products inside fast. And the sealing tape ensure the front flap closed tightly. When the package arrive at consumers' door, they only need to peel off the narrow board via perforated lines, then the boxes will open itself. Certainly, it's a quite fantastic unpacking experience to the end users.
UNICO is a leading custom mailer boxes manufacturer in China, and we can make all packaging boxes printed with your own design. And we have been manufacturing high quality customized mailer boxes for over 10 years.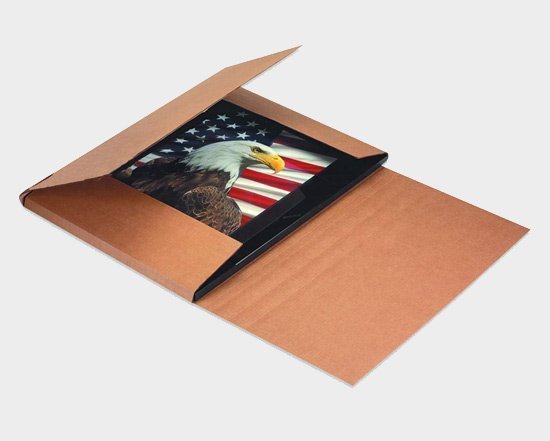 Flat Pack Book Wrapping Mailer Box
Flat pack mailer boxes are widely used to ship books, framed photos, sample packs, or any other quite thin items. This kind of mailer boxes usually have various foldable heights, which help you to pack different items in different thickness. Shipment of bulk production order is flat pack, which help save storage space. You need to easily assemble the boxes firstly. After you put the items inside, you can use the double-sided tape in the front flap to seal the package.
The material for book mailer box is single wall 3-layer E flute corrugated board. It's possible to print your logo and graphics on the outside. Flexographic print and digital print are both good choice for the printing process of custom mailer boxes.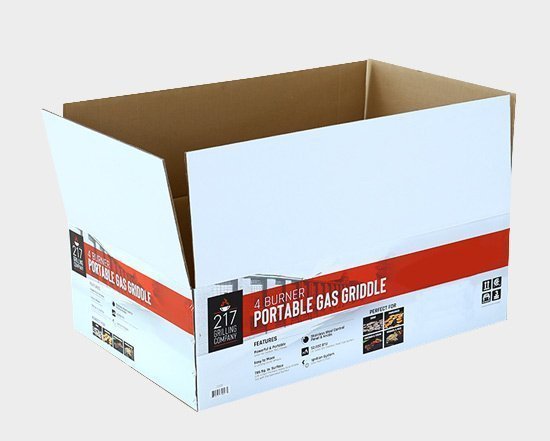 House Moving Cardboard Boxes
House moving boxes are big sized cardboard mailer boxes, which are used for house moving to pack items. Usually, the local wholesalers would like to order such packaging boxes for their online stores. The outside of the moving boxes is printed with the shipping marks. And the material is usually a double wall (5 layers) corrugated board.
ULINE is a famous online shop for shipping boxes, packaging stuff, labels, etc. You can purchase house moving boxes, custom mailer boxes, packaging tapes, etc from ULINE. They also have fast delivery in the local USA. Of course, if you need a large number of mailer boxes with your own brand printing, it's a good choice to order from a China manufacturer. After all, the cost in China is much better, and the lead time is short too.
UNICO: Your Premier Mailer Boxes Supplier
Check our latest mailer boxes design and take some design ideas for your own packaging box solution.
We will provide you with the best mailer box for your business.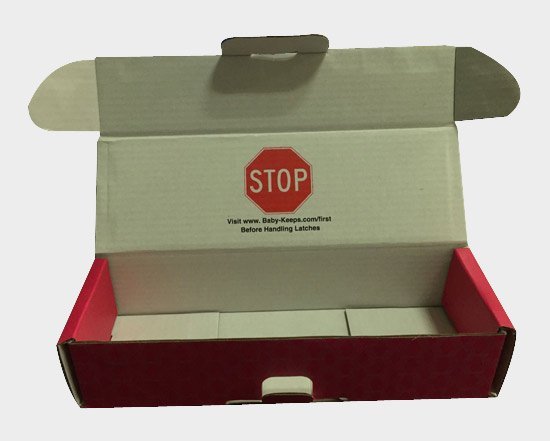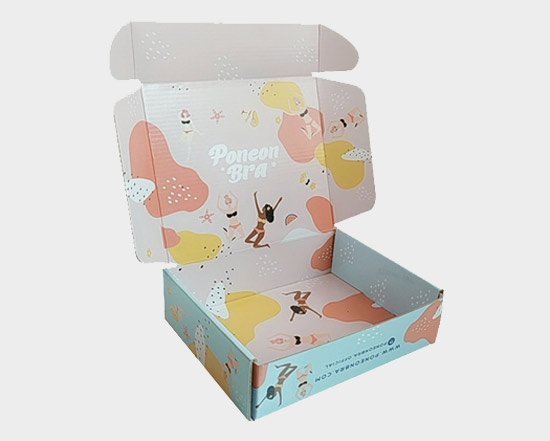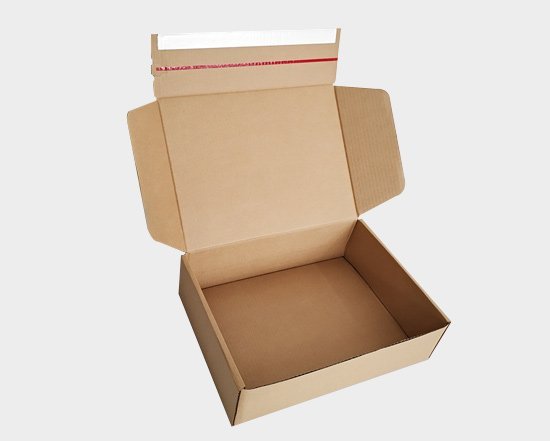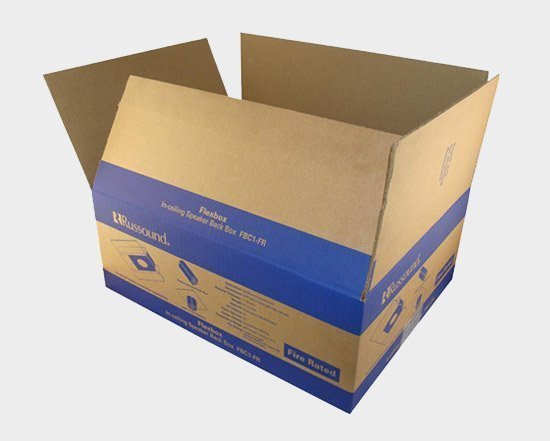 All Mailer Boxes Can Be Customized
with Your Requirements.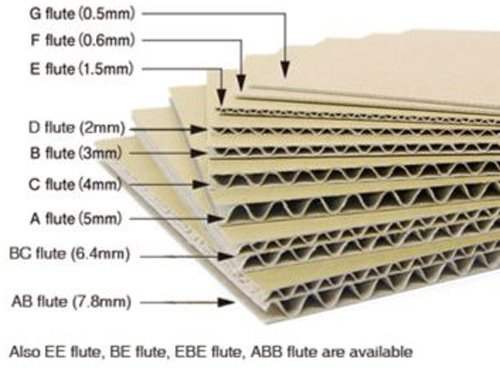 To make custom mailer boxes, single wall E flute, and B flute corrugated boards are widely used. They both are really durable, but the material weight is super light. It's suitable to make mailer boxes for online shop products express shipping to save freight cost.
thickness of the corrugated board, B flute 2.8~3.0mm, while E flute 1.5~1.8mm.
surface kraft paper weight, 120gsm, 140gsm, 170gsm, 200gsm, 250gsm
weight of inner flute paper, 90gsm, 100gsm, 120gsm, 140gsm, 170gsm
to print your graphics on the mailer boxes, it's possible to use flexo printing, or offset printing.
to protect the inks on the surface, you can choose surface treatment like lamination, or aqueous. Both of them are workable to keep the inks from water or UV rays.
usually, the mailer boxes are shipped flat pack to save shipping costs and finally save your storage space.
Frequently Asked Questions
1. Can I get custom mailer boxes with my logo or brand printed from you?
Absolutely. Unico is a leading mailer boxes manufacturer in China, and we have been manufacturing high quality customized mailer boxes for over 10 years. In our factory, we manufacture different types of packaging boxes for your business. You can use the custom printed mailer boxes for candles, soaps, wine bottles, small hardware metals, and all other creative products.
2. Do you offer free sample mailer boxes?
You can get samples for custom mailer boxes by ordering them from the manufacturers.
If you are looking for free sample mailer boxes to check the quality of material and print quality, we can offer you stock boxes with other brands or logo printing.
To get sample custom mailer boxes from the manufacturer, you will be required to fill a form online. The manufacture will then send you a special delivery. Usually, 5-7 days after the print artwork file is confirmed.
3. What file format do you prefer for custom mailer boxes artwork?
Some of the file formats that we prefer for custom mailer boxes artwork include:
AI
 CDR
High-resolution PDF
All of them should be vectorial, and fonts outlined.
4. Do you provide design template for custom mailer boxes?
Yes, we provide the design template for mailer boxes. No problem. You need to tell us the dimensions that you want, thereafter our designer will draw the template accordingly.
Of course, if you don't have a designer to help you make the print artwork file, you can ship your sample mailer box to the manufacturers, and they can add or adjust them for you.
5. How does custom mailer boxes benefit my business?
For custom printed mailer boxes, it can be made with your logo and design graphics printing. There are several ways in which mailer boxes can benefit your business include:
Brand Recognition: custom mailer boxes help increase awareness of your brand to potential consumers. The fantastic packaging gives a hint to the customers about the luxury nature of the product.
Increase Value: when there is good brand recognition, a custom mailer box will increase sales and add value to the products.
Product Safety: custom mailer boxes ensure that the products are safe and the customers receive them in the right condition.
Brand Visibility: during the shipment of the products to your customer, many people will come across your brand along the way. And this will lead to more and more potential consumers.
Customer Satisfaction: they strengthen the customer's impression when they unpack the product's packaging in the store or deliver a customer's order.
6. How many days does it take to finish the custom orders?
As regards custom orders of mailer boxes, usually it takes different days according to various order quantities. 
sample order usually takes 5-7 days to finish, and shipment of the sample by DHL express takes 5-6 days to reach your door. 
bulk order of custom mailer boxes takes 12-15 days within the quantity of 100,000 pieces. 
if the quantity is much larger, it would take 18-25 days to finish. You can get in touch with our sales representative to discuss further.
7. What Surface treatment do you offer for mailer boxes?
To choose the right surface treatment, firstly you need to know what visual effect that you want to achieve.
To protect the ink of the print and luster on the mailer boxes, you can choose the matte/ glossy lamination, or aqueous, or UV coating. If there is no proper finish, the ink on the mailer boxes might fade when exposed to UV rays.
To make the logo more attractive, it's possible to add hot stamping, or spot UV, or glittering, or embossing, etc.
For mailer boxes, the water-proof character is much important. So many buyers would like to add lamination on the surface of the custom mailer boxes.
Adding the soft-touch film on the surface will bring a very comfortable feel.
The surfaces of mailer boxes may be subject to ink stains due to fresh prints. It is the reason why some mailer boxes that are color printed might be laminated by default.
8. How much does custom mailer boxes cost?
The prices of mailer boxes are various depending on several factors. These factors may include:
The design of the mailer box
Mailer box customization requirements
Material used
Minimum order quantity of the custom boxes (MOQ)
The manufacturer that you select
The size and shape of the mailer box
Printing technology
Surface treatment selection
According to the factors above, the prices of the custom mailer boxes can range from a low of US$0.35 to a high of US$3.99 per mailer box.
9. Do you offer foam inserts for the mailer boxes?
Sure, we can make the die-cut foam inserts according to your products together with the mailer boxes.
A foam insert is a type of filling used for the mailer box interior to hold the products and provide reinforcement against damage. It's possible to protect the items that are sensitive and fragile during transportation. There are several different materials for the inserts, such as PE, EPS, EVA, sponge, etc. Of course, we can also offer inserts made of molded PET, PVC.
10. What are your payment options for mailer boxes orders?
In fact, we accept most of the payment options on the market for mailer boxes. These include:
TT (telegraphic transfer in advance): wiring money straight to the manufacturer through an international transfer.
Transfer the deposit through western union. 
You can also choose payment via PayPal. 
If possible, you can open an account in China, and make a local transaction of CNY.
You can use a broker.
Top Box Manufacturers in China
In China, there are many boxes manufactures, but in fact, they are mainly supplying different items. Some of them provide custom cardboard boxes, some of them supply custom plastic boxes, and some of them provide custom wooden packaging boxes. Below we make the list and enable you to find the correct boxes suppliers in China.
No matter what kind of packaging you are looking for, you will get the answer.
As a subsidiary of Shanghai UNICO Industry Co., Ltd, the Unico Packing team offers high-end custom paper boxes, custom mailer boxes, personalized corrugated boxes, custom rigid boxes, etc. Moreover, it's also possible for them to supply paper bags, and tube packaging with your custom graphics printing. So far, we have made packaging for different industries, such as cosmetic packaging solutions, food packaging, fruit & vegetable packaging solution, game box packaging, etc. Some world-famous brands have already cooperated with us, like SEIKO, ABB, Lancome, PUMA, Toyota, etc.
Featured Products: Corrugated Boxes | Rigid Cardboard Gift Box | Paper Bag | Tube Packaging | Cardboard Boxes | Printed Paper Products
Jimo Shunde Packaging and Printing Co. Ltd
Jimo Shunde Packaging and Printing Co., Ltd was founded in 1998, keep growing and learning in this line. We have more than 30 sets of specialized facilities such as the Heidelberg four-color printing machine, a six-color printing machine, a two-color printing press, a monochrome printing press, the net screen of CPT plate-making machine, a computer automatic die cutting machine, die-stamping machine, and keep updating.
Our company always insists on the quality concept of quality as the fundamentals of enterprise survival. The enterprise passed ISO 9001, ISO 14001, GMI. SEDEX, DISNEY, and Walmart.
Featured Products: Adhesive Labels | Retail Boxes | Eyelash Packaging Boxes | Hang Tags | Roll Stickers
Xiamen Color Packaging Co.,Ltd
Xiamen Color Packaging Co., Ltd was established in 2007 and is located in Xiamen City, China. Our company covers an area of 3500 square meters and has around 74 staff members. With 13 years of development, we have obtained the ISO 9001 control system. We have two Heidelberg machines and other machines for after-printing processes. Our services include product design, printing, hot stamping, die-cutting.
We have strict production processes, well-trained staff to ensure that your product quality is good and guaranteed to be completed during the delivery period. We have a well-designed team that offers a wide range of design styles. To provide a full range of packaging solutions for Consumer Products, Consumer Durables, Daily Necessities, Artworks, Collections, Luxuries, Pharmaceuticals, and other industries.
Featured Products: Custom Stickers | Catalog Printing | Paper Tags | Paper Bags
Dongguan Sunyo Plastic Co., Ltd
Dongguan Sunyo Plastic Co., Ltd was established in the year 2002, covers over 10000 square meters. We are a well-known professional manufacturer in South China, specializing in plastic films and sheets such as PET, PETG, GAG, PVC, PP, PS, and PBT, and various plastic products such as food containers, 3D wall panels, blister packaging, protective face shield, and goggles.
Sunyo Plastic has passed ISO9001 attestation 2015. All products comply with REACH, ROHS, EN71 of EU and FDA standards, and get the SGS certificates every year. We have eight fully automatic production lines with more than 100 employees. The company's annual production value reached $20 million.
Featured Products: Plastic Packaging Box | Cosmetic Box | Blister Packaging | Plastic Food Box
Heze Longriver Wood Products Co. Ltd
Heze Longriver Wooden Products was established in 1995. We export over 1,000 varieties of wooden, straw, and wicker items and handicrafts. These products are well-received in the US, Japan, the UK, Germany, the Netherlands, Spain, and Hong Kong. One of our biggest buyers, Michael's, has been a customer of ours for over 10 years.
Customers can send their requests and we will finish samples in one week. An average order of four or five 40HQ containers will be finished in 30 to 40 days. Mixed orders of up to 10 different items are accepted.
Our R&D staff includes eight members averaging over 10 years of experience. They often attend trade shows to make sure that the items that they create follow the current trends.
Featured Products: Wooden Boxes | Wooden Shelf | Wooden Crafts