Card games, also known as playing cards, are a type of table game. With the vigorous popularity of mobile devices, the charm of mobile games has gradually begun to emerge. But these mobile games are bad for eyesight. The card game is convenient and quick, and the operation is simple. It's quite hot among children. In our factory, we can manufacture the custom printed card games for kids of your design graphics.
On the market, there are several different styles of card games, such as flash cards for kids, tarot cards, oracle cards, game cards, etc. A flash card is a small card with a beautiful picture printed on it and a shiny surface. The themes are mostly Japanese cartoon characters, Japanese artists, or Hong Kong artists. The back is mostly small information about cartoons (such as character personal files), or personal files of related artists. It may also be the lyrics of the artist's lead song.
Kids Playing Cards Made in China
with good cost rate from China
Kids playing cards are super popular among children, for it's simple and easy to play with. In China, there are hundreds of manufacturers to make custom printed card games for kids. Usually, they are at a good price and high quality. As a leading printing manufacturer, UNICO is right here for your custom card games projects.
Ask Price for Your Custom Card Games
Educational Flash Card Games for Kids
UNICO: Your Premier Card Games Supplier
Check our latest card games design and take some design ideas for your own cards solution.
We will provide you with the best card games for your business.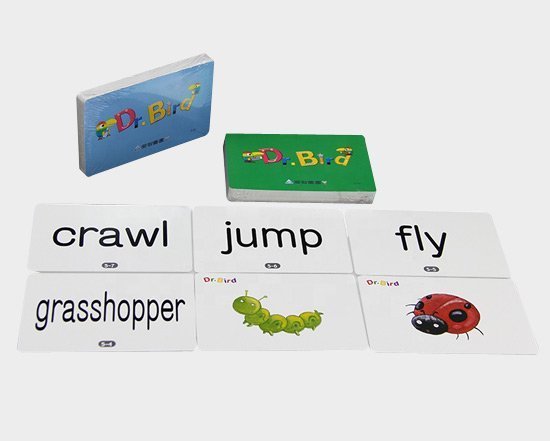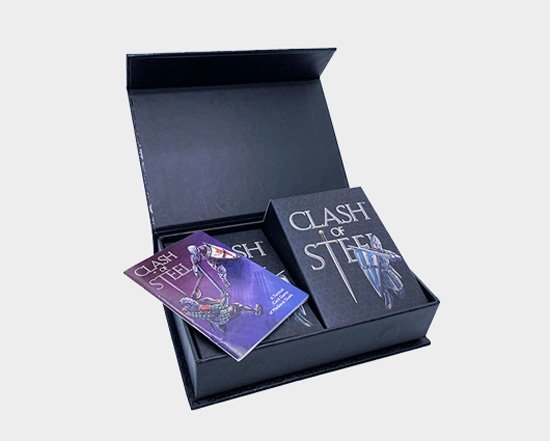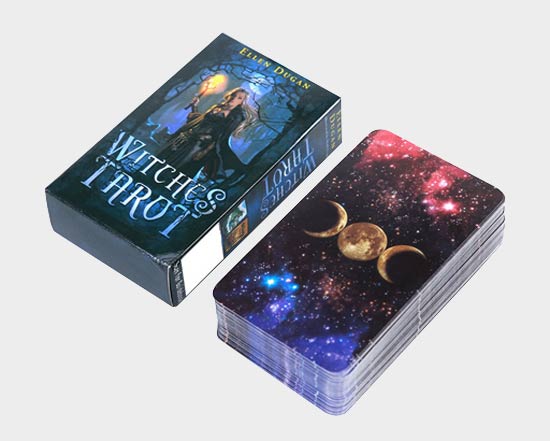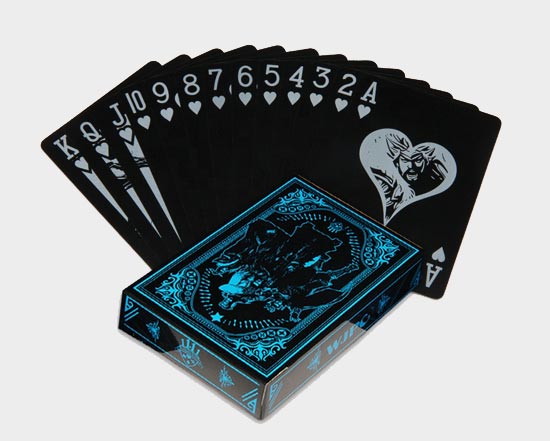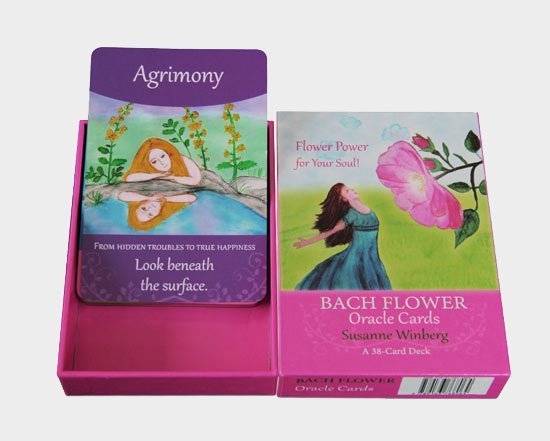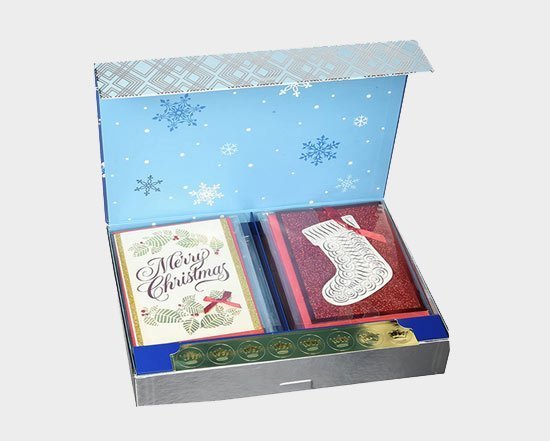 All Card Games for Kids Can Be Customized
with Your Requirements.
Frequently Asked Questions
1. Can I get custom print card games from you?
Absolutely. Unico is a leading card games manufacturer in China, and we have been manufacturing high quality customized paper cards for over 10 years. In our factory, we manufacture different types of card games for kids. You can use the custom printed cards as a free gift to promote your business.
2. Do you offer free sample of card games?
For the card games sample, we have 2 options for your choice. 
card games in stock, but it was printed with other themes or graphics of other clients, such samples are free of charge. This is only for you to check the quality of material and printing. What you need to pay is the international express shipping fee. 
as regards custom printing card games for kids with your design, usually, it's charged with the cost of US$200, and the shipping cost for express is US$50 or so. If the amount of bulk order is over US$10,000, it's possible to refund the sample cost 100%.
3. When will I get the custom printed card games for kids?
It takes up 15-18 business days to manufacture and ship out your custom orders. If the order quantity is bigger, it would take 25-30 days, because the card games usually take too much time to assemble and package.
4. Do you ship paper card games to countries other than United States?
Absolutely. We can ship the custom made card games for kids to where that you need them, not just the U.S.
5. What type of inks do you use for colored card games for kids?
For card games printing, we use soybean oil ink, because it is a truly applicable environmentally friendly ink. Its production is abundant and the price is cheap (especially in the United States). The performance is safe and reliable. The printing effect is good and meets the standards of printing ink. Compared with traditional inks, soy ink has bright color, high concentration, good gloss, friction resistance, and drying resistance.
6. What additional features can you include on custom card games for kids?
In our factory, all card games can be customized according to your requirements, like dimensions, print colors, surface disposal, etc. On the surface of the paper cards, you can include additional features of hot stamping, lamination, glossy spot UV, glittering, etc.
7. How do you pack game cards?
All game cards can be made with your requested design in our factory, of course, including the packaging way. Usually, the cards are packed by shrink film, then put into a rigid box, or color printed paper box. If you have your own packaging ideas, please feel free to contact us. We'd like to help on that.
8. Do you have card games for kids in stock?
In fact, we have don't have game cards in stock, because we are a leading manufacturer of card games in China, all cards can be customized with your requirements. If you need to get your own brand printed cardboard boxes, it's possible to produce in our factory. 
If you need cheap price playing cards with common print, you can contact our sales representative, usually, after several bulk productions, we may have several packages in stock.
9. Is there a MOQ of custom print card games?
Different manufacturers of card games have different minimum order quantities. It is therefore essential to contact your manufacturer to obtain additional information on the minimum order quantity. Unico is a premium manufacturer of card games for kids in China, and their MOQ is usually 1000 pieces. If you are a startup company or only a smaller trial order, please contact the sales representative for further discussion.
10. What format of printed documents do you need?
To make custom printed card games for kids, you need to provide the artwork file in .ai or PDF format, and please ensure the files are editable, or vectorial. Furthermore, please tell your designer to make sure that the text is outlined.
On Amazon, there are many styles of game cards. Here we list a few more popular styles for your reference.
Bicycle Standard Jumbo Playing Cards
Bicycle standard playing cards are in Poker size, 12 decks, and a mix of red and blue. Each deck consists of 52 traditional suited playing cards, two Jokers, and two additional Ad cards. This is great for all card games including Poker, Canasta, Rummy, Pinochle, Euchre, Hearts, Blackjack, Go Fish, Baccarat, and more and more.
Bicycle playing cards are made in the USA and have an air-cushion finish for ease of handling and shuffling. Rooted in expert craftsmanship, beautiful design, and high quality, Bicycle has been the trusted authority on cards and card games since 1885.
In this store, they sell many Classic Card Games – Games Included May Vary – Includes Old Maid, Go Fish, Slapjack, Crazy 8's, War, and (Silly Monster Memory Match or Banapples Jr) (All 6 Games).
They are extra large cards that measure 4 inches by 2-3/4 inches making them easy to hold and read for children of all ages. Updated with fun new graphics bringing these classic card games into the 21st century for new generations to enjoy. It would help your child learn about different colors, teach them about numbers, reading, and matching to keep their minds sharp while having fun
Smack it Card Game for Kids, it is easy to learn and outrageously fun to play. This is a family game which can be played by 2 to 7 players, for kids age 6 +. Smack it! is a fast card game with an average play time between 7 and 14 minutes.
Your kids will love playing Smack it! and it will quickly become one of their favorite card games. The game is fast-moving and, if you blink your eyes, you might just miss some of the action! It makes a great addition to family game night because it's easy for younger children to play and have fun with adults.
It is easier to learn than these classic children's games: go fish, old maid, crazy eights, or checkers. You can teach the game to your kids in less than one minute. It's a really fun card games for kids.