Luruxious Jewelry Box Supplier in China
UNICO is a leading manufacturer in China to make custom design printed rigid cardboard jewelry boxes, including magnet close boxes, lid hinged boxes, two-piece setup boxes, etc. Good quality, affordable price, fast delivery.
Get A Fast Quote
Jewelry is a very common decoration in daily life, which can improve our temperament. In the market, we can see a lot of jewelry packed in beautifully designed packaging boxes. This kind of packaging is mostly paper products, printed with the trademark of the merchant. In China, UNICO is a leading jewelry box manufacturer with 100% custom design printing, and add-ons, like hot stamping, spot UV, embossing, and glittering, etc.
Fast & Reliable Custom Jewelry Box manufacturer
100% Custom Jewelry Storage Box
As a leading jewelry box manufacturer in China, we can make jewelry storage boxes with your brand and artwork printing. Usually, storage boxes are made with multiple sliding drawers, and you can put several different pieces of jewelry in different layers. And the drawers can be made with different sizes as your requests.
On the top of the jewelry storage box, you can also ask to add a mirror assembled inside the lid. The material for the mirror is usually PVC or PET with a protection film on the surface, and their reflective effect is good.
Material for custom jewelry storage boxes is 1200gsm rigid cardboard, and surface wrapping paper can be 157gsm C2S art paper, crocodile leather, textured paper, or others. Various choices for your brand.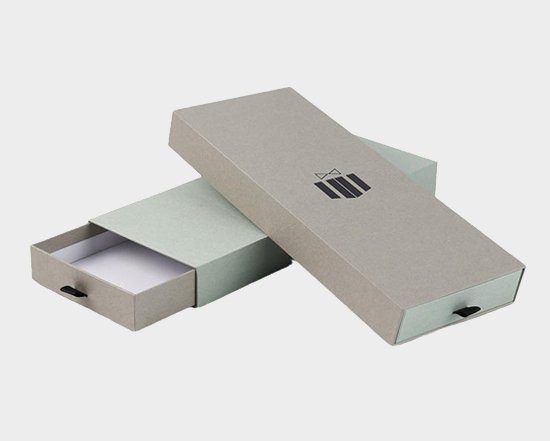 Value Added to Your Jewelry Brand
Jewelry box packaging with your logo printing will bring your brand to a high level, and helps improve brand recognition. Good packaging usually protect your products, while great packaging protect your brand. UNICO is a top jewelry box manufacturer in China, and we can make every single jewelry box with good quality for your brand.
Jewelry boxes are usually simply designed with lightweight and it helps save your postage to ship the products. Background with a solid color or Pantone color printing, and logo can be made with foil print or shiny spot UV varnish. These also help to add value to your jewelry brand.
In practice, you have a wide variety of surface finishes to choose from for custom printed cardboard jewelry boxes. It can make your logo and brand more prominent and attractive.
Foil Print: usually, foil print is made with gold or silver color. Over time, more and more colors are available, such as blue, purple, rose red, and even holographic, etc.
Spot UV: its UV varnish makes your logo much shiny through silk screen printing, or even into your requested shape textures.
Embossing or Debossing: in fact, these are two different treatments for your logo position. Embossing makes the logo higher from the paper surface, while debossing makes it lower.
Flocking: using glue to make the fluff to the jewelry box by screen printing. So that it feels soft to the touch.
Various Jewelry Box Inserts
To hold the jewelry inside the packaging boxes, you usually need a lining at the bottom. In the market, there are many different materials for inserts. Here we'd like to list some of them for your reference below.
colored sponge, black or white is popular
colored EVA foam
flocking surface EVA foam
flocking surface sponge
color printed cardboard insert
colored molded pulp insert
No matter which material you need, it can be made with the color you want. Normally, the color for the inserts is black and white. If you need a specific color, please contact our service team for help.
Assortment of Jewelry Boxes
Magnet Close Rigid Jewelry Box
Jewelry box with magnet close is a traditional style of packaging box. The lid is hinged to the main body part. There are usually one or two magnets assembled in the front flap of the box, and it helps close the box tightly. Both the outside and inside of the jewelry box can be printed with your design artwork in CMYK or Pantone.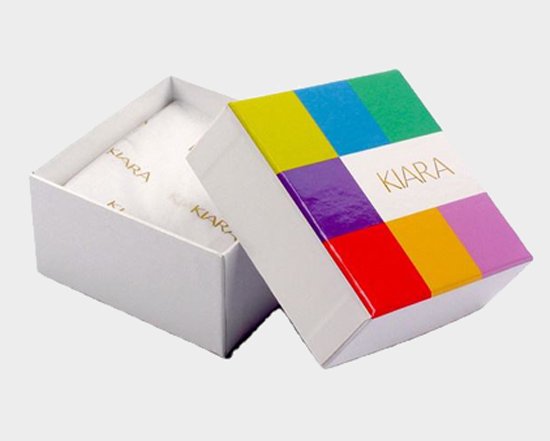 Rigid Jewelry Box with Lid
Two-piece setup rigid box is also much popular for jewelry packaging. The lid on the top is separated from the bottom part. You need to remove the lid when putting the jewelry inside the box. The logo can be made with foil print on the top, and the bottom kept in plain white, or solid color, which is a preferred design by our clients. 
Sliding Drawer Jewelry Box with Pouch
Sliding drawer jewelry box with ribbon pull is also much hot. You can choose various materials for the sliding jewelry boxes, such as 1200gsm rigid cardboard, and surface wrapping paper in 157gsm C2S art paper, or textured paper. The pouch can be made from PU leather or clothing material, and your logo with hot stamping on the top.
Jewelry Storage Cardboard Box
The jewelry storage box made from rigid cardboard is 100% eco-friendly. And the surface wrapping can be C2S art paper, PU leather, or textured paper. There are several compartments in the jewelry storage box, so you can put different pieces of jewelry inside, including rings, necklaces, earrings, etc. In the front of the storage box, it's possible to add a lock to close the jewelry storage box.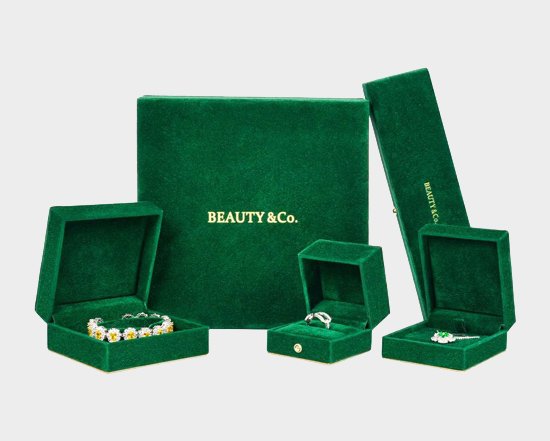 Foil Print Velvet Jewelry Box
Velvet jewelry box, as the name suggests, there is velvet wrapping on the surface of the packaging box. There are various colors for your choice, including black, white, green, blue, etc. As long as your quantity is large, you can even customize the velvet color according to your Pantone color. On the surface of the velvet jewelry box, your logo can be simply made with foil print of gold or silver color.
Listen to What Our Clients Say
We love the jewelry boxes made from UNICO packing, and we always got fast replies from them. We'd like to highly recommend UNICO as your box supplier.
Replies from Unico team are always fast, nice service, and jewelry box quality is beyond our expectations.
We are running a jewelry shop in Finnland, and need jewelry packaging box. After communication with UNICO packing, they offered very nice solutions. Finally, the jewelry box come out perfectly, and nice quality.