Custom Paper Tube Manufacturer in China
UNICO provides custom printed paper tube packaging for food, tea, cosmetics, puzzles, etc. We can create the perfect product packaging solution for objects of all shapes and sizes. All materials we use are recyclable and 100% eco-friendly.
Get a Quick Quote
A paper tube is a shipping container for you to pack long-size items. You can use it for shipping, mailing, or item packaging. We are the foremost paper tube manufacturer in the business. We use the very best paper tubing materials to manufacture high-quality paper tubes. Based in China, we make high-quality cardboard tubes of all types, shapes, colors, and sizes. So far, we have made custom-printed paper tubes for cosmetics, food, tea, puzzles, etc.
Custom Paper Tube Gallery
Highly Skilled Factory Workers
We have about 150 factory staff with more than five years of experience in the paper tube manufacturing business.
Massive Production Capacity
With our skilled workers and effective production machinery, we could manufacture as many as 200,000 cardboard tubes within a week.
Printing and Customization Offers
Not only are we manufacturers of paper and cardboard tubes, but we also print customized brand labels on these tubes. We also take requests to manufacture custom paper tubes specifically to your taste.
Fast and Seamless Shipping and Delivery
We ship and deliver your orders as soon as they are manufactured, right to your doorstep. Using our designated shipping couriers, we ensure your orders reach you hitch-free and without any delays.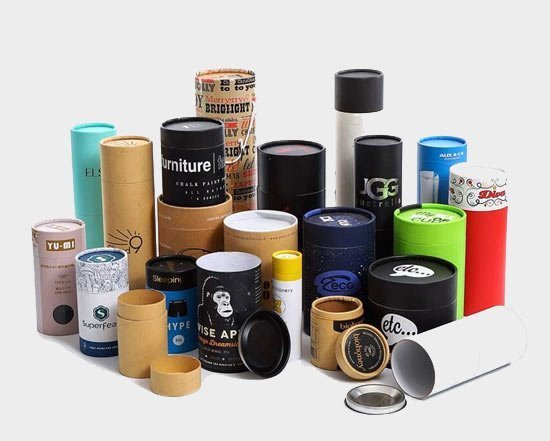 Paper tubes are also called various names – cardboard tubes, paper core, paperboard tubes, paper tubes, paper can, composite can, spiral wound tubes, fiber tubes, and postal tube. However, they are most often called cardboard tubes. They are mostly cylindrical structures of multiple layers of paper or paperboard coiled together to form a tough and hollow shape. Adhesives are used to glow the layers together.
We use high-quality and environmentally friendly raw materials for making our paper tubes. Cardboard, recycled paper materials, kraft paper, paper-adhesive composites, and fiberboard – all fabricated from wood pulp – are the materials we use to manufacture our paper tubes.
Different Types of Paper Tubes for All Your Different Needs
Kraft tubes are made from high-quality kraft paper. Because of their resilient strength and durability, kraft tubes are used as postal tubes (for gift packaging and holiday-themed postal tubes when wrapped with colored paper) and for most packaging and shipping applications.
You can also choose directly print your logo and design colors on the surface of the kraft tubes. As a leading kraft paper tube manufacturer, we can produce every tube packaging with your requirements.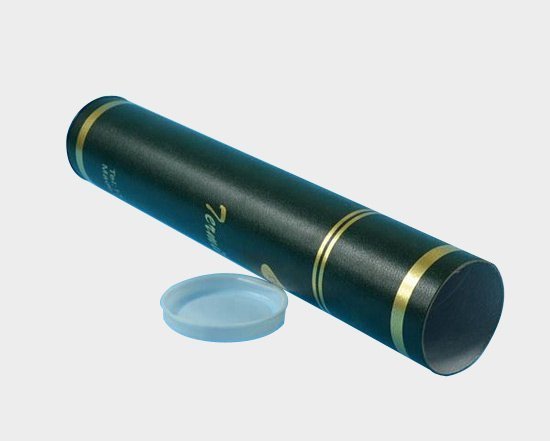 These tubes, also known as mailing tubes, are designed to protect the packaged product from the wear and tear of the shipping process. They are mostly used to ship items that can be rolled into a cylindrical shape, like paper documents, paintings, or artworks. Both ends of the tube are usually capped with a plastic plug, one of which is detachable to access the tube's contents. As a leading mailing tube manufacturer in China, we can produce it with your design printed.
Triangle tubes are usually made from single wall corrugated cardboard material, in the thickness of 2.5-2.8mm. There is no need for caps on both ends. Flat pack for shipment, saving your freight cost, and storage space. You can assemble the triangle shipping tubes and triangle mailing tubes quickly by hand rolling with tuck-in flaps. This ensures the packaging job is very simple. UNICO is a triangle mailing tubes manufacturer in China, and we can print your logo and design artwork colors on the mailing tubes. Contact our service team to discuss further and get free quotes.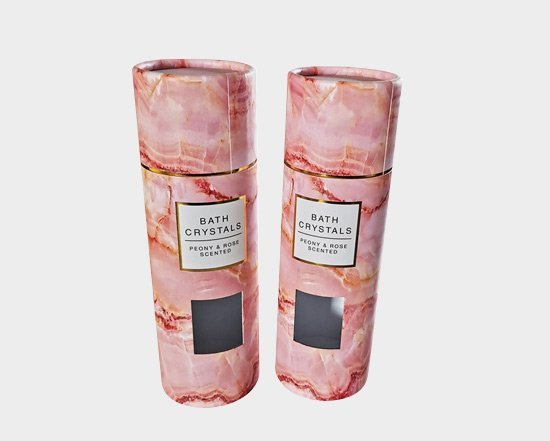 Cardboard paper tubes can be made with your requested shaped cut-out window, including square, rectangular, heart, triangle, circle, etc. You can leave the window empty, or add a transparent plastic cover. Through the window, end consumers would have a rough idea of the product packed inside.
UNICO is a leading manufacturer of paper tube with window. We can produce the paper tube packaging according to your requirements. Hot stamping surround or edges are acceptable.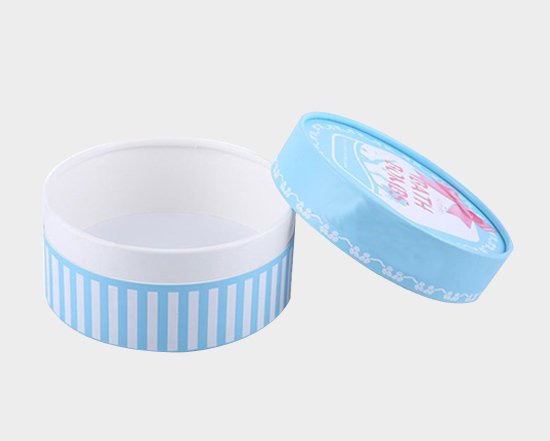 Paper cans are the other name of the paper tube packaging, which are of smaller height. These are the most common types of paper tubes. They are used for packaging merchandise in the cosmetics and food processing industries.
In a previous order, we also had a customer who asked this paper cans for their music box making. There is a net window in the lid which helps the sound spread.
Paper Tube Packaging for Tea
Paper tube container with custom design printing for tea packaging is a widely used option. Customers are from the tea business, including green tea, white tea, black tea, etc. The print artwork is mainly in CMYK or Pantone colors.
If you want to order your own paper tube packaging for the tea business, welcome to contact us for free quotes. As a leading kraft paper tube manufacturer in China, we can manufacture the tubes with high quality, affordable price, and fast delivery.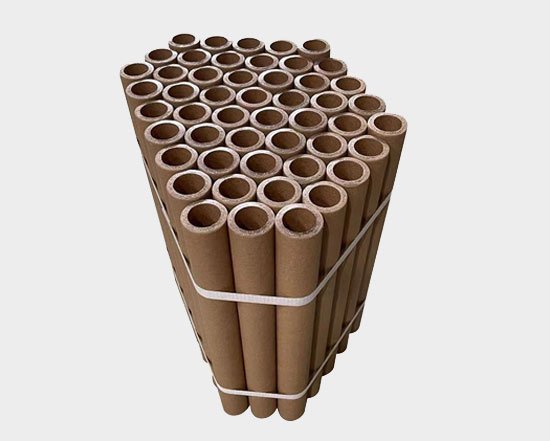 Industrial Cardboard Tubes
Such cardboard tubes are usually made from kraft paper material, plain khaki color without printing. Industrial cardboard tubes are eco-friendly and recyclable as they get. They come out in different thickness for different usage.
We are a paper tube manufacturer in China, and we can manufacture industrial cardboard tubes with your requirements, including thickness, length, interior & exterior diameter, etc. Various grades of quality can be offered according to your need.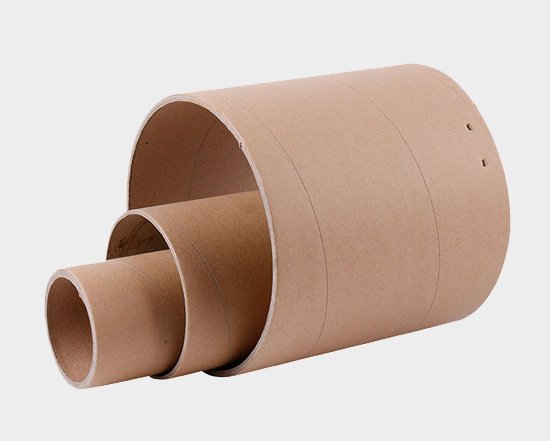 These tubes are manufactured to ensure structural integrity for items like toilet paper, fabric rolls, coin banks, paper towels, etc. Unlike other types of paper tubes that exclusively serve as outer protective layers for items, paper cores lie at the 'core' of the product. They are built to support and withstand the pressure of the product item wound around it.
Advantages of Paper Tubes
Cylindrical Storage Spaces
Items like documents, posters, maps, and artworks are not meant to be folded. Some items are fragile and valuable, and a fold crease might hamper their value and credibility. A custom paper tube offers the best means of packaging and storing these items.
Sustainable and Eco-friendly
Made from completely biodegradable substances, paper tubes do not contribute to the enormous plastic non-biodegradable waste that clogs the oceans and threatens aquatic life. Paper tubes can also be recycled and reused, making them environmentally friendly.
Ease of Printing, Branding, and Customization
It is far easier to print on paper than any other material – be it glass, plastic, or metal. Paper tubes offer a limitless surface area on which you can imprint your brand label or any other custom design.
Lightweight and Very Cost-effective
Paper tubes are very lightweight and durable. They have a better strength-to-weight ratio than other tubes made of plastic or metal. Paper tubes are also the most economical option – saving costs on the shipping because of their light weight and avoiding future purchases since they are recyclable.
Optimum Protection Against The Elements
Paper tubes, especially those made with heavy-duty cardboard paper and lined with interior waterproof sealing layers, are usually opaque and non-transparent. And as such, they protect the stored items from light, moisture, and humidity.
UNICO: Your Preferred Paper Tube Manufacturer
We are a proven manufacturer of strong and durable paper tubes for any of your needs. Be it for storing fragile items, confidential documents, and even heavy-duty applications. High-quality materials are used that are strong, tough, and eco-friendly. In our company, we boast of a vast, experienced, skilled workforce with ample experience in the paper tube manufacturing industry.
We have enough machinery and human resources to cater to any volume of custom orders. We can produce as many as 200,000 tubes within a week and offer a very fast and reliable delivery experience. With your orders arriving at your doorstep in record time. 
UNICO: Leading Paper Tube Manufacturer in China
UNICO provides custom printed paper tube packaging for food, tea, cosmetics, puzzles, etc. We can create the perfect product packaging solution for objects of all shapes and sizes. All materials we use are recyclable and 100% eco-friendly.
Send Your Inquiry Now
We really love the paper tubes made from UNICO company, super good quality, and the printing is beyond our imagination. We will reorder soon when we need more.
Kevin Hall
Sr. Merchandiser
I am running an online shop selling oil paintings. So we ordered the cardboard shipping tubes from UNICO, and they offered fast delivery by air to our warehouse in USA. I like their good service and responsive communication.
Alejandro Rod
Chief Executive Officer
The paper tubes are made with our design printing, very good quality. UNICO also offered the door to door shipping service to us. 40HQ container of paper tubes for tea packaging, arrived safe and sound. We really love their service.
Nima Rad
Director