Custom Print Metallic Paper Box Manufacturer
We make custom design printed metallic paper packaging boxes for cosmetic packaging, perfume packaging, toothpaste packaging, candies packaging, etc. Good quality, affordable price, short turnaround.
Send Your Inquiry Now
Branded Metallic Paper Boxes
The metallic paper box is a special packaging box made from metallic paper, whose cover is a thin foil film. To make this kind of box, there is a need for UV printing machines and UV printing ink. At the end of the machine, UV light is required to accelerate ink drying. Otherwise, the UV inks would drop onto the backside of the previously printed paper. Paper box made from metallic paper is widely used for luxury products packaging, like perfume, jewelry, lipstick, etc.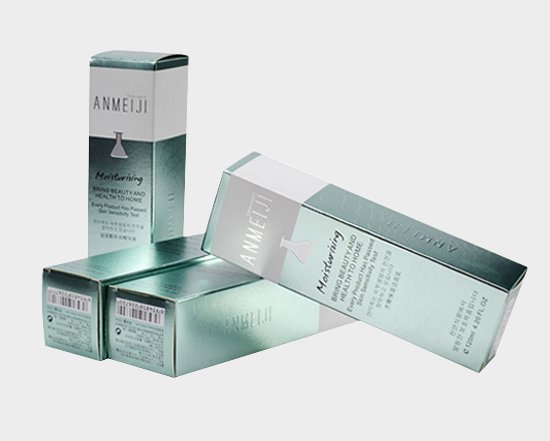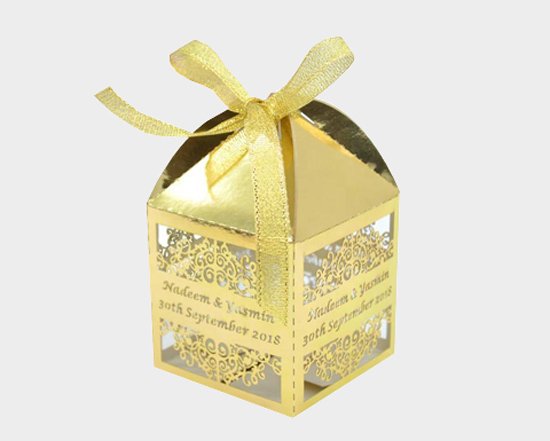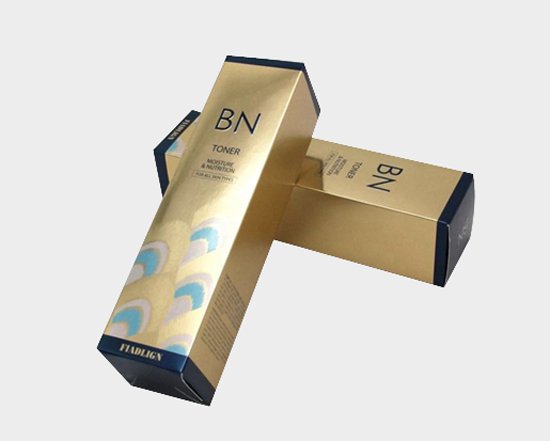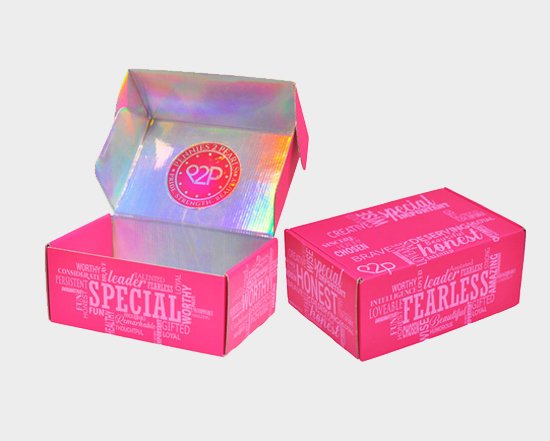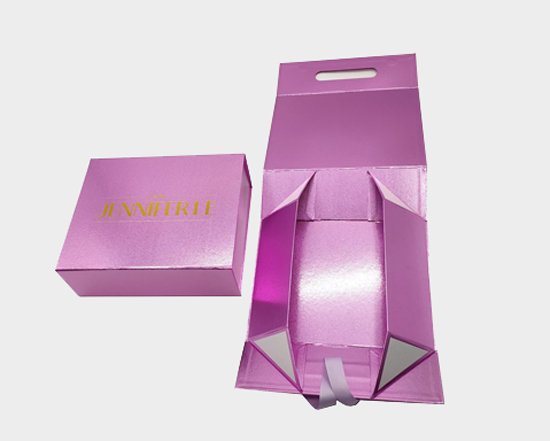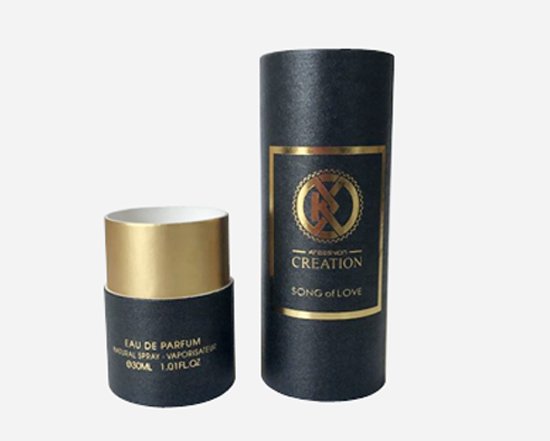 Metallic paper or metallic paperboard is a white cardstock laminated with silver or gold film on the surface. So the metallic paper usually has 2 layers. You can get your design printing with UV inks on metallic paper. The film makes any color printed on it have a foil-stamping look.
Printing on metallic paper is different from hot stamping. Traditionally, foil stamping is made by pressing a custom die into the foil using heat. And the die cost is expensive. However, directly printing on metallic paper allows you to recreate a box with metallic elements or visual effects, without custom dies. So that's cost-effective to have the printing on metallic paper.
On the market, there are many different colors of metallic paper, like gold, silver, pearl white, champagne, and ruby purple…If your order quantity is large, you can also ask for customized color as your Pantone choice.
Various Application of Metallic Paper
Holographic Metallic Paper Boxes
The reverse tuck end style paper box is made from holographic metallic paper, usually 18PT or 20PT. It's a cosmetic packaging box with an embossing logo on the front. This is a full metallic box, and you can have the whole box with a holographic effect. Furthermore, there is only black UV inks for this RTE style paper box.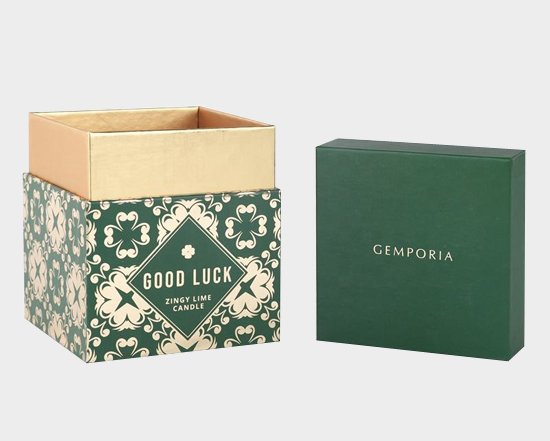 Gold Metallic Rigid Paper Box
It is a lift off lid paper rigid box. The wrapping liner is gold color metallic paper. You can use this luxury box for candle packaging, perfume packaging, or watch packaging…
For the printing, that's not a full metallic design box. You can see some areas on the box covered by green inks, leaving the metallic logo & writings & metallic base.
Metallic Paper Collapsible Box
Paper collapsible box is much hot now because it's shipped flat-pack to save shipping freight and your storage space. In the corners, there are 4 pieces of 3M brand double-sided tapes for you to assemble the folding metallic paper boxes. Inside the box is covering metallic paper of gold color. You can also choose your own design or logo printed on the cover.
UV Printing Metallic Carton Box
The folding carton box is made from gold metallic paper material. You can choose to print your design both inside and outside the box. In the sample image, the outside logo and writings were printed with white ink. And the logo position was made with embossing to be raised. Further, the auto-locking bottom allows you to assemble the metallic carton box quite fast.
Metallic Paper Pillow Box
The paper pillow box is a fashionable design for gift packaging. With a satin handle, it's easier for consumers to bring gifts to friends. Gold hot stamping heart-shaped logo on the surface is attractive.
The gold metallic paper material for this pillow box is 350gsm (18PT), which is thick and durable for present packaging and delivery.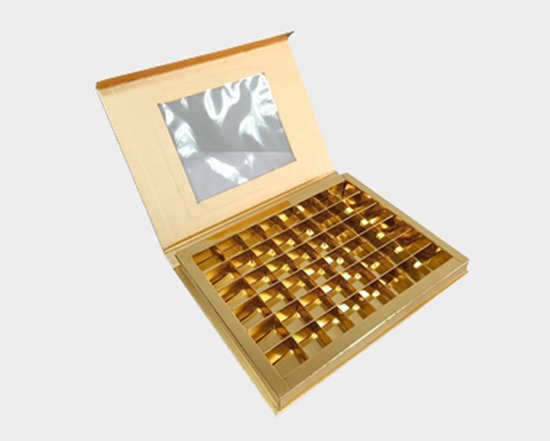 Metallic Paper Chocolate Rigid Box
This chocolate box is completely artificial and made of gold metallic paper material. Does it look luxurious and high-end?
A transparent plastic window is assembled in the lid and magnets to close the boxes tightly. The inside inserts are one hundred perfect hand-made for assembling. Your logo can be printed on the lid too.
Lift Off Lid Rigid Paper Box
The rigid paper box made of metallic gold paper is lift off lid style, which is a popular type in the paper printing & packaging industry. White ink printing on the surface to show the textures and the logo. You can choose to emboss the logo to be raised to make it more attractive.
The custom paper printed box made from metallic paper is special, and you can use it for packaging of cosmetics, gifts, wine, and other luxurious products. The reason why it is called metallic paper is because of its metal surface appearance. In fact, the surface metallic film is combined with the back white cardstock with glue. Metallic paperboard has a lot of colors to choose from. The most commonly used are gold, silver, and holographic.
Metallic cardboard is a unique card material with various weights and thickness. And the metallic papers have diverse finishes and textures. The surface of the metallic paperboard has a layer of film, so the metallic paper packaging box can be tear-proof and waterproof. Furthermore, after UV ink printing, you don't need to add any additional lamination like glossy or matte.
Listen To What Our Clients Say
We ordered perfume boxes from UNICO factory. Good quality is beyond our expectations. Furthermore, the sales team always replies to us fast, and nice communication.
The packaging box made from metallic paper is really nice for our honey. Excellent printing quality, material is strong and durable. We love it a lot.
With help from Daisy at UNICO company, we finished the packaging box design. Their service and box quality is worth 5-star. I'd like to recommend UNICO as your packaging box supplier in China.
Bring Your Metallic Paper Boxes Design to Reality
Printing on metallic paper can look excellent, and you can play a lot with it.
You can get so many design possibilities.