Custom Folding Cartons and Retail Packaging
UNICO provides custom paperboard boxes and carton packaging boxes. We can create the perfect product packaging solution for objects of all shapes and sizes. Automatic die-cut machine, and automatic gluer machine both help finish rush orders in 5-7 days,
Get Started Now
To a large extent, carton packaging promotes and beautifies products with its exquisite shape and decoration, improving product competitiveness. In daily life, you will see many different styles of printed folding cartons including beverage and food cartons, cosmetics cartons, electronics cartons, etc. UNICO is a leading folding carton manufacturer in China, and we can create your paperboard packaging and retail packaging printed in our factory.
Custom colors printed folding cartons serve multiple industries, including electronics, cosmetics, food, beverage, etc. Usually, they are printed with colorful designs from the customers and perfectly protect the products from the outside. With a beautiful appearance on the shelf, it is easy to catch the eye of consumers, thereby promoting shopping and consumption.
With your own logo and design artwork printing, it is helpful to attract more impressions to the products on the shelf. Furthermore, it helps increase brand awareness and recognition.
Protective and Impressive 
With over 20 years of manufacturing experience, UNICO has been a leading manufacturer of custom folding carton boxes. Our team has extensive experience to develop custom structures to match your product's requirements.
Choosing custom packaging over stock options helps offer better protection for your products because it's designed structure to suit your product. It will lead to a fantastic unboxing experience for your consumers.
With a marvelous design of the size, style, die-cut window, or hang tab, we can improve any folding carton into a unique packaging you have chosen.
Perfect Lithographic Print
In UNICO plants, we have a variety of grades and kinds of materials available:
C1S/ C2S/ Uncoated paperboard, SBS, CCNB, and others in all available calipers
Offset paper
Foil or film-laminated board (metallic paper)
Kraft paper in white or brown
Colored & textured specialty paper
We have advanced printing machines imported from Germany, like Man-Roland 900, Heidelberg SM74, and CD102, etc. By using advanced printing technology, we always ensure true-to-color printing quality.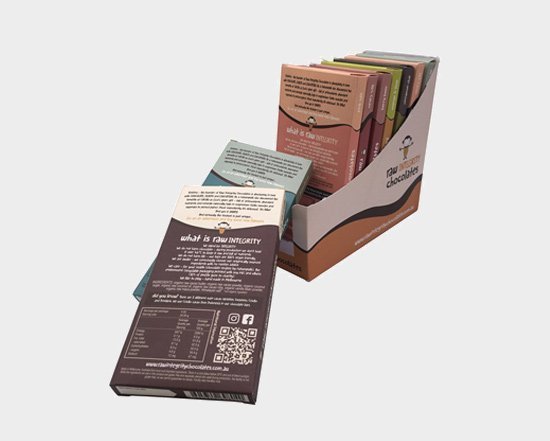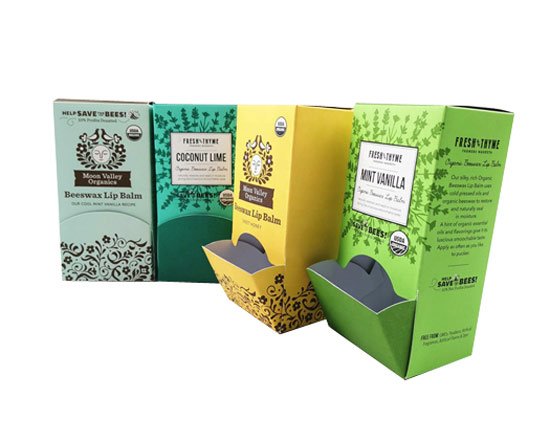 Various Surface Finishing
To the surface of the folding carton boxes, there are a variety of finishings for your choice. These will help increase the grade of your packaging and bring a strong visual impact to consumers.
Hot foil stamping of gold, silver, pink, or other colors
Aqueous coating of matte or glossy
Glossy UV coating 
Holographic finishes
Embossing/ debossing
Lamination of matte or glossy or soft-touch feel film
Die-cut windowing
and more ……
UNICO: Your Preferred Folding Carton Manufacturer
UNICO has been in the paper printing & packaging business for over 20 years and has rich production experience and skilled workers. We can make every single box according to your specific requirement from different industries. So far, we have made packaging for food, cosmetics, electronics, snacks, hardware, house moving, etc. No matter what you are looking for, as long as the material is paper, you can contact us for free quotes.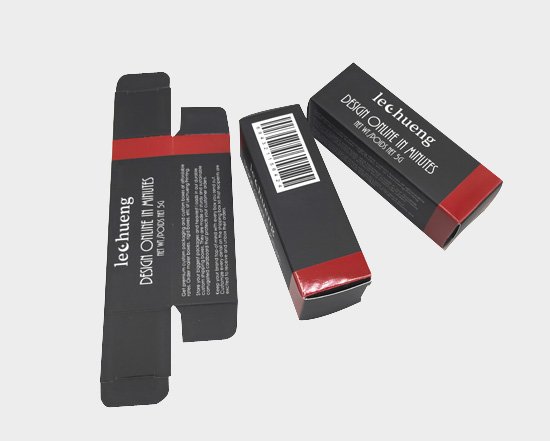 Straight Tuck End Folding Carton
A straight tuck end box is also known as STE for short. Both upper and lower flaps are designed to connect the main panel and open in the same direction. When the box is closed, the front panel will display a clean, compact area for advertising your product. STE folding cartons are widely used for packaging perfume, lip gloss, eye shadow, food, snacks, etc. It is easy for quick loading and easy assembling. If you are looking for elegant retail packaging, straight tuck folding carton is a great choice for you.
Reverse Tuck End Folding Carton
A reverse tuck end box is also known as RTE for short. Both upper and lower flaps are designed to connect the main panel, but one of them is attached to the back of the box, so they are open in the opposite direction. If you are looking for a packaging box for small parts, samples, or other lightweight products, reverse tuck folding carton is a great option. Another point, the cost of RTE folding carton is a little bit cheaper price than that of STE box, because when we make the printing plate, it is possible to optimize the print layout.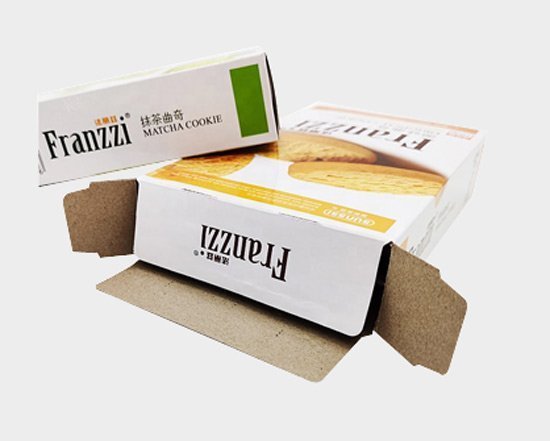 Seal End Foldable Carton Box
Seal end folding carton has top and bottom openings, and both of the openings have overlaps, which can be glued together after products are put in. This way, seal end boxes can bring better security for transport, tamper-proofing, and automated assembly. Usually, you can choose this style of folding carton packaging for snacks, food, health industries, etc.
The seal end boxes are collapsible and foldable, so they are shipping flat and compact. It is helpful to save your shipping cost, and storage space.
Lock bottom box is also known as 1-2-3 bottom box because its bottom needs three steps to be well assembled. It is a very popular in the packaging industry. Snap lock bottom box has interlocking panels at the bottom. When packaging products, you need to pop up into shape, overlap one another and create a sturdy bottom. This style of the bottom is durable and quick to assemble. You can choose lock bottom folding carton for retail packaging on the shelf. And it is mainly used for cosmetics, consumer electronics, nutraceuticals, food industries, etc.
Auto Bottom Folding Carton
Auto bottom folding carton has a bottom that is pre-glued in the factory by our automatic gluer machine. It is helpful to secure heavy items packed without additional tape. Also, it helps save your packaging time and assembly costs, because you only need to pop up the auto-bottom box by pushing the panels. If you are looking for a higher quantity, and shorter production time, auto lock bottom folding carton is a great choice. It is widely used in the packaging for food, hardware, cookies, cosmetics, etc. As a leading folding carton manufacturer, we can finish such rush order in 5-7 days.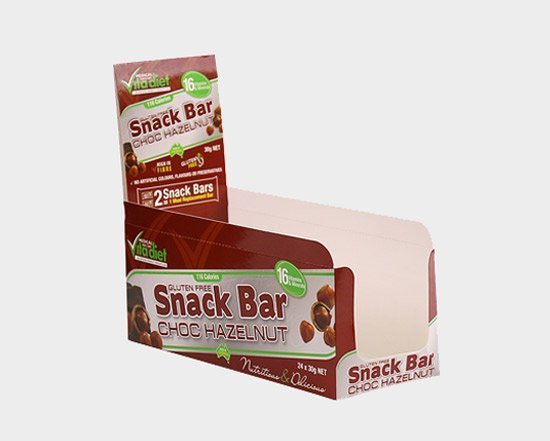 Counter top display carton box is usually next to the cashier, and it provides last minute visual exposure and encourages your consumers to buy your products. With awesome displays, it increases your brand exposure. Displays are helpful to promote new products or sales. You can see such counter displays used for gum, candy, convenience goods, etc. UNICO is a leading folding carton manufacturer, and we can produce such kind of counter top displays printed with your logo and design colors. We use durable cardboard and customize it to any design for different items.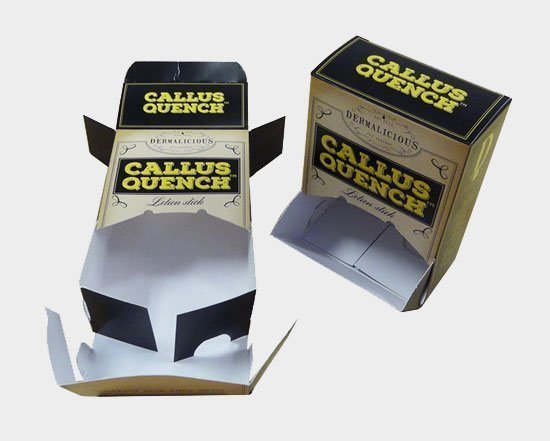 Dispenser Style Tuck Top Folding Carton
Dispenser folding carton box is another display option on the counter top. There is an opening "mouth" in the front of the folding carton. Consumers can choose one of the products, and take it out, then the following products will automatically fill this space. It is a super elegant design for product promotion and brand display on the shelf.
Dispenser box is a very eye-catching design, and it is made from durable cardboard. We are proud of providing our customers with custom-printed cardboard dispenser boxes.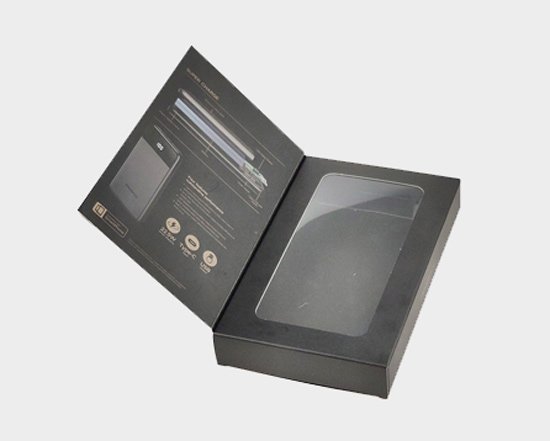 Custom Printed Book Style Box
Book style box is a super popular packaging solution for software products, beauty products, game cards, etc. It is usually designed with transparent window to reveal products inside, and a hang tab on the top to display on the shelf.
Custom printed book style folding carton box is made with an extra flap connected to the main body. You can make the design printing on the flap, and add a literature slot to hold the promotion card.
Packaging sleeve is also known as sleeve box, or belly band packaging, which is a quick and effective branding solution for any product. It is used to wrap retail products and boxes. However, the packaging sleeves usually cover part of the products, so consumers still reveal the colors and textures of the products from the sides. It can provide an extra competitive selling advantage to your products.
In UNICO company, we have made various kinds of packaging sleeves with custom design printing. They are mostly used for pet products, cosmetics, toy & food industries, meat promotion, etc.
Donuts Packaging Carton Box
Donuts box made of paper material is much popular for donuts takeout. And the material is food safe with or without film coated inside, which was approved by RoHS, and FDA. For the printing, we use soy-bean-based inks in CMYK or Pantone to ensure that are safe.
The donuts box is made with six corners pre-glued in the factory by automatic gluer machine. So it can be shipped flat to save your shipping costs and storage space. Also, it is easy and fast to assemble the donuts box.
UNICO - Professional Folding Carton Manufacturer in China
We manufacture complete types of folding cartons. They have high-quality and perfect design to meet your needs.
Send Your Inquiry Today
I can't thank you enough for all your help! I know it's a rush order, but you finished on time and shipped out, therefore we can attend the exhibition.
Ashley Rog
Buyer
We run a bakery business in Canada, and donuts box are needed for takeaway. After searching on Google, we found your company specialized in this. The trial order is fantastic quality, and we will order more in next month. Thanks for your help.
Daniel Loszmann
Founder
The boxes arrived safe and sound by sea shipping. We really love the quality of printing and strong material. Also got feedback from our clients, they received the subscription boxes safely, no damage.
Luis Aserrano
CEO