CBD Oil Boxes & Labels Manufacturer
Custom printed CBD oil packaging boxes & labels increase the recognition of your brand. Good quality packaging also convince your customers to make a purchase.
Send Your Inquiry Now
A good quality packaging box is critical to your brand. Custom printed CBD oil boxes help increase the value of your brand and convince your customers to make a purchase. With us, you can customize the CBD packaging & labels in any shape, size, and surface finishings.
Creating compliant and effective CBD oil packaging can seem daunting, but it's not that difficult if you know what you're doing. The most important thing is to ensure that you don't just stick a label on a bottle of CBD oil and call it good. There are strict regulations regarding CBD oil packaging, labeling, and advertising. So if you're planning on marketing and selling CBD oil, you must understand the ins and outs of CBD oil packaging.
Quality Product & Service
UNICO is a leading manufacturer in China making custom printed packaging, including CBD oil boxes & labels. We have several production lines for printing, die-cutting, gluing, etc. Your rush order can be finished in 5-7 days once the print artwork is approved. We also use eco-friendly materials for your order at a competitive cost. Drop us a message to get your brand quotes.
Common Sizes for CBD Oil Boxes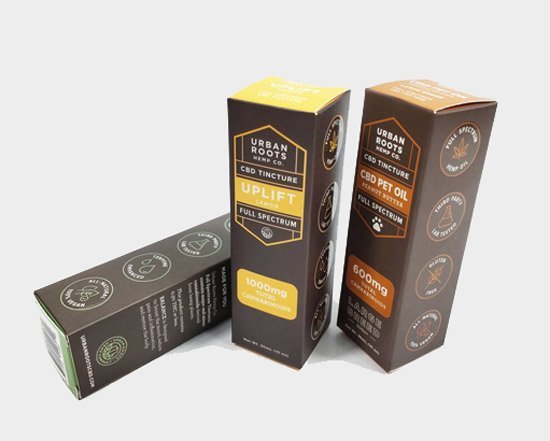 CBD oil boxes are usually made from two box styles, one is straight tuck end (STE), and the other is reverse tuck end (RTE). Both of them are popular in the paper printing & packaging industry. For different capacity CBD oil bottles, it's better to choose different packaging box dimensions. 
1.19×1.19×3.66" for 0.5oz G882BL bottle
1.06×1.06×3.66" for 0.5oz G091 bottle
1.34×1.34×4.09" for 1oz G841AM & G069 bottle
1.59×1.59×4.66" for 2oz G873CL & G073 bottle
1.97×1.97×5.38" for 4oz G856CL bottle
Can't find a suitable size for your bottle? Click "Get Quote" to get any shape & size you want.
Custom CBD Oil Boxes for Your Brand
The demand for CBD oils is growing, and more and more brands are showing up on the shelves. As the competition increases every day, you need to get the attention of your target customers faster. A custom CBD box and CBD label can help you present the benefits of your product and drive your customers to buy.
At UNICO, you can get your brand CBD oil packaging what you want. All of the boxes showing are acceptable to print with your full-color print and any size. If you need help with the design or template, please contact our team for further discussion. Our experts will come back to you in 24 hours.
Attractive Finishings for Your Boxes
CBD oil packaging box is a small branch of folding carton packaging. In our factory, we have a complete process including printing, surface finishing, and die cutting to help you get good quality packaging for your brand. For the perfect-choosing add-ons, it helps increase the level of your brand, and recognition.
Whether you want a minimalist or luxurious design, we can deliver the results you want. We use advanced printing technology to get good printing results. If you already have a design, we can make it a reality. Our team will provide you with the perfect solution.
Some of our surface finishing include:
Hot foil stamping
Shiny spot UV varnish
Embossing
Debossing
Glossy lamination
Matte lamination
Soft touch lamination
UV printing
Cut-outs
Inside printing
……
We have been in the paper printing & packaging business for over 20 years, and we know everything that helps make your CBD oil boxes stand out. Custom printed CBD oil packaging is an easy and cheap way to increase your profit.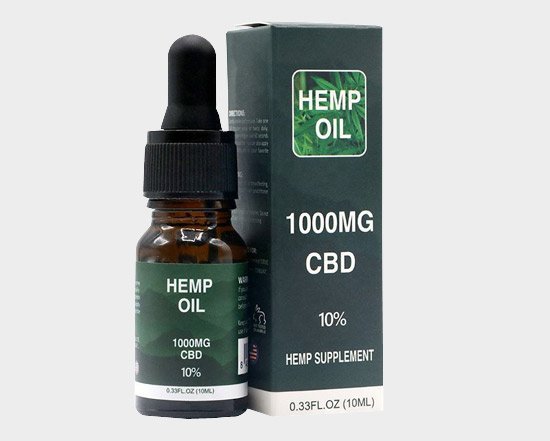 A matching label to your CBD oil bottle is much important for customers to know more information about your product. When you make the label design, you need to include the basic requirements, including name identity, net quantity of contents, name & place of business, ingredient declaration, warning or caution statements, disclosure of material facts, etc. After the design is finished, you'd better consult local federal for double checking for printing. After all, CBD products are not allowed for sale in every state.
With UNICO factory, you can order your CBD oil boxes and CBD oil labels at the same time. We can offer various materials for your choice, including paper, vinyl, PP, PVC, etc. All of them are waterproof, and strong adhesive. We also offer free coatings for your CBD oil labels. We can certainly provide the CBD oil packaging with your brand valuable and affordable.
Tips for Creating Effective Hemp Oil Packaging Designs
Customers are always looking for solutions that meet their needs. So the faster you get their attention and offer the answers, the better. Here are some tips for you to get a perfect design for your brand CBD oil packaging or hemp oil packaging.
When it comes to cannabis packaging, less is usually more. You don't want your packaging to be too busy or overwhelming. Instead, opt for a simple design that's easy to understand and doesn't include too much information.
Use High-Quality Materials
It's also essential to use high-quality materials for your packaging. The material you use will help your product look more premium and can also help it stand out from the competition.
Always make sure you're familiar with your state's CBD oil packaging regulations and ensure your packaging designs comply with them. You last want to get into trouble because you didn't follow the law.
If you're not sure how to create effective cannabis packaging designs on your own, don't be afraid to seek out professional help. There are plenty of experienced packaging designers who can help you create both compliant and eye-catching packaging.
Once you've created your packaging designs, testing them out before you start using them is essential. Prior testing will help ensure that your packaging is adequate and meets all the regulations.
Our order of CBD bottle packaging boxes and labels come in with good quality. Really nice printing, and glossy UV varnishing. We'd like to order more for our next season stock.
We ordered CBD oil boxes and counter display with our brand printing. Quality is beyond our expectation.
Great service UNICO. I received the order on time, and that's exactly what we need for business.